There aren't many cricket teams as lucky as England. Their supporters have been known to travel with the team since the 1970s, for unconditional support. Even when England was not performing well and losing most of their touring games in the 80s & 90s, supporters did not turn the face. It wouldn't be wrong to say that a "solid" contemporary English team is a result of the fan's faith into their team. During the 90s, fans would travel to Australia for "the Ashes" in spite of the knowledge that their team won't win. From this fact, Australian media gave it a famous name "Barmy Army".
Barmy Army
Barmy Army is unknown to hardly few cricket fans across the world. It is English cricket team's unofficial fan group, led by "Vic" Flowers. If an English cricket team in the town, the Barmy Army would definitely be in the town. It is an identity to the English cricket team. The English team has the unconditional support of the Barmy Army, irrespective of the level of their game. https://www.barmyarmy.com/ is their official websites. You can register with them and buy tickets of the matched through their website.
Ardent English Fans
Victor "Vic" Flowers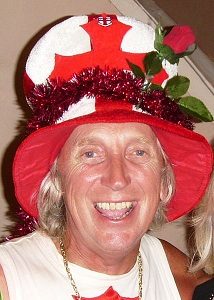 Victor "Vic" Flowers is the unofficial leader of the Barmy Army. He has been following the English cricket team since the 1990s. He is considered to be the one who organized sporadic England fans into a Barmy Army.
Billy – The Trumpet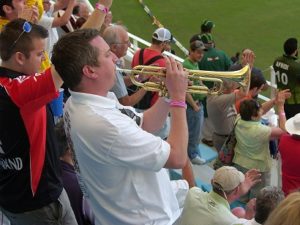 Billy Cooper aka "Billy – The Trumpet" is an unofficial trumpet player of the "Barmy Army". He is a famous personality amongst Barmy Army, opposition fans and cricket players. Certain cricket grounds have to bend the rules, specifically to allow him with his trumpet. There's an interesting story about how he became a trumpet player for the Barmy Army, which everyone shall read on the internet.
Due to the pure virtue of being the first "unofficially official" fan group of a cricket team, they are "The Originals".