Racism is a major issue across the world, and it has spread its wings even in the game of cricket. We have all heard Michael Holding talking about the issues of racism. In this blog, I am trying to share my bit of experience about Racism in cricket, and its impact on human life.
A Backstory
A bit of backstory before we jump in the details; A former Yorkshire county player Azeem Rafiq claimed during an interview with ESPNCricinfo in 2020 about allegations of being racially abused during his time playing for Yorkshire (2008-2018) from former players at the county.
Back to the present day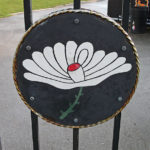 Fast forward to the past week. Thanks to the leaked report from Yorkshire CCC, and importantly shared by George Dobell from ESPNCricinfo, the can of worm finally opened up. Yorkshire CCC clearly attempted to sneak the racism as a "banter" under the carpet, which many fans and mainstream media became aware of. It'll be an understatement to mention YCCC's approach as mistreatment.
Further, Gary Ballance too issued his statement where he shared his part of guilty and how he inflicted racism towards Azeem Rafiq. Consequently, he was banned by ECB from any national team selection. Even the former England captain, Michael Vaughan has been suspended from BBC shows after racism allegations on him.
Importantly, the entire episode has resulted in the multiple board members quitting, and sponsors – Nike and Yorkshire Tea to start with – dropping out of the contract. In my opinion, the sponsors' approach is quite apt. However, this is just a start. It may bring forth a few more names as well.
Read More: Top Five Contemporary Issues in World Cricket
It will take a lot of work for Yorkshire to rebuild from this. However, YCCC board members have none but themselves to blame, for mistreating the situation from the very beginning.
My Instances of Racism in Cricket
I have been playing cricket at the grassroots level for several years. I played it with my close mates, and with the ones who've made it to the top. And I can tell you that the racism story is as similar at grass root levels as it is at the county clubs and above.
As a player, I have witnessed a local player subject to racial abuse by the player who plays at the top level. The incident I was part of was quite horrible. The player – a subject of racism in this incidence cried after our training session. Furthermore, he has also talked about how he had thoughts of taking his own life post matches.
Read More: Grow the game ICC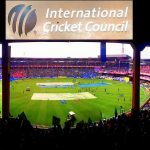 Believe me, I am not writing this piece to seek attention. All those instances have caused a lot of pain in the past. It is especially hurting me as I write this. Even I have been subject to racism in my younger days while trying my hands at a professional level, albeit lesser than the likes of Rafiq and the incidence I mentioned.
The future looks better though
Honestly, I am disappointed that ECB waited to act till they faced the backlash, in spite of being well aware of it. Unfortunately, they waited till what seemed to be the wake-up call following the racism issues in football. I am not surprised one bit though.
The better part of my story will start now as the ECB tries to tackle the big elephant in many ways. Let's hope that this will be the beginning of stamping racism out of the game as a whole.

I wish, one day my kids will tell me about how they did not witness a single instance of racial abuse during the cricket, either while watching it live in the stadium or playing at a park with friends.

Finally, this piece is a try to reach all the cricket players at every level who have been racially abused in any form. Let's fight against it till we throw it out of our beloved game. Let us hope and pray, that racism will stop for the better future of the sport.
Share your Thoughts
Do share your views in the comments section, or write us at our Twitter and Instagram handle, and share our page with interested fantasy cricket enthusiasts. You can also write directly to me at my Twitter handle Krish_Patel.