For the last month or so, a couple of issues are pertinently spoiling this beautiful game and its image. Washed-out world cup games, and the balance between ball and bat in T20I cricket. However, thats'a tip of an iceberg. There are many such issues in the world cricket that ICC needs to address on an urgent basis, which otherwise will spoil the game. In this blog, we have listed out the top five issues – out of the long list, that ICC must address on a priority basis.
Vanishing Test Cricket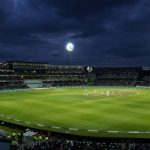 Dear ICC, as you already know Test cricket is the ultimate format of our beloved game. Though the shorter formats – especially T20 and The Hundred cricket – have their own charm, they must not be allowed to overpower the test cricket. Please limit the number of T20 or other types of the league in the world. If one country comes up with T10 and another with The Hundred, someone else will come up with more innovations. If that keeps on happening, test cricket will die its natural death in the next 10 years. Instead, why don't you encourage countries to innovate within the test format? Day-night test cricket has provided a big boost. Ask countries to come up with more such ideas instead of shortened format leagues.
The schedule of Test Championship looks more like to empower the top three countries – India, Australia, and England – than other aesthetic values. How can you have a bilateral test-series without a championship status for certain countries in this time? Please fix this first. Else, there is no point in having a test championship.
The balance between bat and ball in T20

Image credit: espncricinfo.com
Before discussing anything, please look at these stats in the image referenced in this section. These stats clearly suggest how the bat is dominating the ball in recent times. Reason: Flat pitches on a relatively medium-sized grounds. As we've already pointed out in our previous blog, run-fest in T20 cricket will completely spoil the game in the next three years. By the time 2021 T20 world cup is over, bowlers will have negligible value in the format. Teams will prefer to go only with two specialist bowlers. The art of bowling in T20 cricket will vanish. You must reinvigorate the rules to provide more value to the white cherry.
Washed out World cup Matches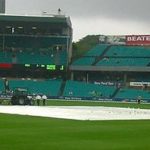 Check this blog about the impact of rain on the game of cricket, published by Cricket Bloggers during the CWC19. As we all know, rain washed out at least four matches during the world cup 2019. If that wasn't enough, the U19 world cup played in South Africa last month had the same impact. The worst was not over yet though. Some of the practice matches of women's T20 world cup have already been hit by rain and waterlogging on the ground. Further, the rain is expected to interrupt a few matches as well.
The question: Doesn't ICC consider the weather into the calculation of deciding a venue for such large scale events. If not, it is high time you start considering it. It is your responsibility to find out the solution to this hazardous issue. After all, it's the biggest villain in our game.
Progressive opportunities for Associate nations
Honestly, Associate nations have been starved of international quality matches. Nations like Ireland and Afghanistan would consider themselves lucky to get the full membership status so early. Else, countries have grind hard, very hard to get the full membership status from ICC. It is an open secret that quality match time is the best way to improve your skills – both physically and mentally. If associate nations don't get enough game time, where would the improvement come from?
ICC must award associate nations with quality game time. Possibly, they can limit new formats or provide a guidelines to conduct a new format in the associate nations. A boost these nations badly need. Or ICC can schedule full-members A team to travel to these nations for a game or two. It's a high time that whatever steps ICC thinks are right must be taken to present associate nations with progressive opportunities.
Sparse women administrators in ICC Committees
At the moment, Belinda Clarke and Indra Nooyi are the only prominent names in the ICC committees barring ICC Women's committee. The state of affairs is such that even women's committee is not without male representation of Saba Karim and Wasim Khan. That is not acceptable. You need to encourage more women in the committee to understand and improve the women's version of the game. That version of the game is gaining popularity and
All these five issues are burning red-hot right now. It is a high time that ICC addresses them on urgent priority, or else the game will vanish away in the darkness of big games like Soccer and NBA.