As part of my IPL2021 Spotlight campaign, I am covering the top five Indian bowlers who can be on the radar of all eight franchises in the upcoming IPL auction. An Indian international – or uncap for that matter – players are the major asset for the franchises. Hailing from the host country, the Indian bowlers can be a quick replacement at all bowling slots. Subsequently, more often than not they earn much more bucks at the auction than anyone anticipates. Let's check out the top five contenders.
The eligibility criteria of the players' selection in this blog are the bowlers who've already been part of the IPL for at least one season (may not have played a game).
Piyush Chawla
The top contender is an easy guess for everyone, isn't it? The third-highest wicket-taker of IPL (156 scalps), 32 yrs-old from Aligarh is a match-winner. After six seasons each for KXIP and KKR, Piyush Chawla was snapped up by CSK in the 2020 IPL auction. However, he has been released after a single season, where CSK created an unwarranted history.
At the crucial juncture in his career, the leg-spinner can still be a match-winner for any franchise. Having at last 4-5 years of cricket left in him, he can be a long-term bet as well. Importantly, he possesses the ability of big-hits, a vital T20 skill. I am expecting him to fetch anything between INR 5 Cr. – 7  Cr (6.85K – 9.6 K USD) at the upcoming IPL auction.
Umesh Yadav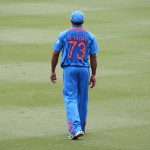 An Indian red-ball regular, Umesh Yadav hasn't been at his best in IPL without a doubt. However, a player as skilled as him just needs better direction to be a valuable player for the franchise. Unfortunately, Chinnaswami – RCB's home – ground also has a part to play in his below-par performances.
He has scalped 119 wickets at the SR of 21.19 through his IPL career. He can be an asset for the franchises like RR and KXIP, who are on the lookout for an experienced Indian fast bowler. For KXIP, he can be a blessing in disguise, since Mohali pitches are known to favor fast bowlers.
Tushar Deshpande
3 wickets off 5 games in IPL2020, which was his first-ever IPL season. However, the 25-yrs old Mumbai pacer has shown a lot of promise. If you get a slot in the pace-attack of Delhi Capitals – alongside Rabad and Nortje – you have to have something in you.
Not a string of outstanding performances, Tushar Deshpande has shown his best in pockets. However, he can be coached towards consistency. At his age, he has at least 12-13 yrs of cricket in him. Given the opportunities, he can be a long term bet. In the coming IPL auction, Tushar Deshpande has to be on the top of franchise notebooks.
Krishnappa Gowtham
Just 3 IPL-seasons old, K Gowtham hasn't lived up to his potential in IPL2020. A probable reason behind his release from the KXIP. However, his off-spin darts are the potential candidates for the first and third overs of the innings. Rajasthan Royals used him quite well at that position in his first-ever IPL season. In that season, he picked up 11 wickets at an econ. of 7.8, his best season.
Yet again, a talent that needs better guidance about his role, and he can do wonders. I won't be surprised if his old franchise Rajasthan Royals buys him back in the IPL2021 auction.
Varun Aaron
42 wickets with an economy of  8.9 are the important numbers of Varun Aaron's IPL career. However, he is a much better bowler than these numbers suggest. With the experience of 50 IPL matches across 8 seasons, Aaron can be an asset for the middle-overs.
An Indian international has played a lot of T20 cricket with multiple IPl franchisees, Jharkhand and India. So, the 31-yrs old has enough experience not just to be a pace bowler, but even the mentor. At his age, he has a lot to offer as an Indian pacer for the franchises. I hope that he'll be a hot entity for multiple franchises this IPL auction.
What is your list of top five Indian bowlers for the upcoming IPL auction? Do share in the comments.