In the strange Covid times, we found new ways of working, and so does cricket. How can a cricket's biggest franchise tournament be different then? The recently concluded #IPL13 edition in a bio-bubble is the prime example. However, the strangest thing for us – the fans – is an IPL2021 auction within 3 months of IPL2020. Usually, we waited for months, but Covid just changed it.
Anyways, we all have accepted it as a new normal. So, let's move on and focus on the upcoming auction – to be held in the next few days. In this blog, let's look at the top-five foreign batsman for the IPL2021 auction. Unfortunately, the drying South African and West Indian talent has left us with options only from England And Australia. So, this list predominantly has the batsmen only from the ashes rivals.
Dawid Malan – #1 T20I batsman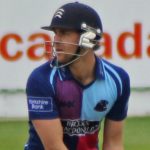 When Suresh Raina left the CSK camp last year, I contemplated that Dawid Malan will replace him. However, CSK didn't go for it. And the result is a historic first – ousted at the league stage for the first time. Currently helping Hobart Hurricane in boosting their campaign in #BBL10, the Englishman is the best one-down T20I batsman in the world right now.
With an avg. of 53.4 and SR of ~150 in T20Is, he tops the ICC batting charts in the shortest format. The team looking for an anchor to build an innings around, Dawid Malan is the man. I wouldn't be surprised if teams – especially KXIP – may spend min. of 5-7 Cr INR (~0.7 – ~0.9 mn USD) at least to fetch a player like him.
Sam Billings – A Floater
Few eyes may pop out reading the name of Sam Billings in this list – especially at the second in the stack. However, his current white-ball form is too tempting to ignore him. He is a top scorer in World Cup Super League at this stage. With recent consistency in ODIs, and batting exploits with Sydney Thunder at #BBL10 is making him an even better perspective.
Since he can play at any position of the top six, combined with his wicket-keeping skills makes him a lucrative floating option for the franchises. After Steve Smith released from his duties, Rajasthan Royals may go for Billings in his place.
Glenn Maxwell – An Impact Player
I read a tweet by Melinda Ferrel morning – from the Herald Sun – and I am bloody convinced about this fact even today.  Though the article is about the red ball impact, there is a scenario even in IPL.
At the start of 2015 an English journalist said to me that one day Australia would realise what a cricketer they had in Maxwell and he feared for the England team when they did because he would destroy sides in Test cricket.
https://t.co/e8qAmtgXN4

— Melinda Farrell (@melindafarrell) January 24, 2021
Yes, he has failed to deliver consistently across the IPLs, but sometimes, players fail due to their handling from behind the scenes. In Maxi's case, I speculate that quite a bit. If you look at his contribution to Melbourne Stars or Lancashire, you know what I mean. He's a player who can change a game within the space of 4-5 balls, and you need at least one like him in your team.
Steve Smith – Form is temporary, Class is permanent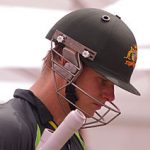 A chubby 21-yr leg-spinner, who can bat is my first image of Steve Smith in 2010. However, quite a lot changed in the decade, and so does his class. ICC test player of the decade, Smith is also a regular member of Australia's T20I side. He may have failed to make an impact in IPL2020, but that was his form. For players like him: "form is temporary, a class is permanent."
With Stokes & Buttler opening the batting, and Samson at 3, Rajasthan has found a formidable top three. Hence, releasing Smith may not be related to his form. In the 2021 edition, a player of his class will look to make amend for his slump in form during the 2020 edition. So, he remains a fantastic anchor prospect to build the team innings, in the 2021 auction.
Alex Hales – Certain Bet
Alex Hales can be a bit tricky name in this list. A man whose form blew hot & cold throughout his career has finally achieved some consistency. 72 (29) and 110(56) are just a couple from many of his BBL10 impact innings, where he is leading the run-scorers' chart with 472 runs. Importantly, the consistency has come at the most impactful time to be a lucrative prospect in the IPL.
However, there are times in the past when he lost his form such peaks, which may bring uncertainty around the franchises. But his recent consistency will definitely force the franchises to take a certain bet on Alex Hales in the IPL2021 auction.
Along with these five, the likes of Jason Roy, Alex Carey, and Tom Banton can also good prospects. However, their selection will be based on the balance that franchisees want to achieve.