TrailTail isn't a word from the dictionary, in case you are wondering. It is the word invented especially to represent RCB's IPL2020 season. In the game of cricket, the head – the first six batsmen – represents a strong performance. However, the tail – the remaining ones – is for the weaknesses in the department. That is exactly what happened with RCB in IPL2020. At the start of the season, they had a winning streak. By the end of the 10th game, they had 14 points in the bank. After that, they didn't win a single game including an eliminator, leaving a trail of the tail.
In this blog, we are retrospecting RCB's season into three sections: what went well, what did not go well, and Action Items for the future.
More about Virat Kohli: Virat – A Giant for the game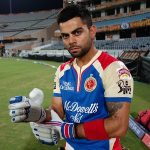 What Went Well for RCB
Devdutt Padikkal: The emergence of Devdutt Padikkalt at the top of the order is a revelation for RCB. In the last season, Virat Kohli had to open since the other opening pairs struggled to lay a strong platform. He is in the top five promising players' list with his strong performances.
Improved Bowling: Let's acknowledge that the RCB of the 2020 season has a much-improved bowling attack. This was evident when the team beat mighty Mumbai Indians in the super over.
What did not go Well
Dependency on AB & Virat: Barring Devdutt Padikkal at the top, no other batsmen made a significant contribution apart from AB & Virat. Like every other year, this dependency cost them the consecutive five losses in the last five games
Too many surprises: When Virat Kohli opened the innings against SRH in the eliminator, it came as a surprise to many. However, it wasn't one odd. Opting out Shivam Dube, or continuing with Aaron Finch were some of those. Sometimes, a surprise for the opposition becomes a surprise for your teammate, who finds himself at the sea in crunch situations.
More about RCB: Last Shot at RCB Leadership for Virat Kohli?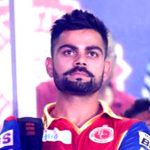 Action Items
Strengthen Lower Middle Order & Bowling: RCB still lacks a third seaming option that can provide control. They must look for a seam option or an all-rounder who can provide a dash to finish the innings and can bowl four useful overs.
Look for new Leadership: Virat is an Indian captain, alright, but neither an IPL title nor reaching playoffs consistently cannot be afforded at franchise cricket. Hence, RCB shall consider new leadership, beyond Virat.
Many of the cricket fans or cricket expertise may not agree with me on looking beyond Virat Kohli for a leadership role. How about you? Let us know your thoughts in the comment section.