What happens if you car's spark plug keeps on faltering? It can give you heartaches mid way through the long journey. That's exactly what happened with CSK in IPL 2020. Historically, their season starts with a couple of defeats, and then pick up the pace. However, it was upside down this year. CSK managed to beat MI in what termed as IPL's el Classico to kickoff the season. Though the season started with the win, it went slower as the spark plug started faltering. By the time "spark" came back, CSK was already out of the playoff race. 
In our earlier review of CSK's faltering IPL2020 season, we highlighted the top three factors that led to the failure. In this blog, we are retrospecting CSK's season by looking at: what went well, what did not go well, and Action Items for the future.
More from IPL 2020: MS Dhoni tops the list of Top Five Under-Performing Batsmen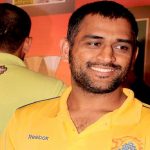 What went well for CSK
Kadaikutty Singam – In Sam Curran, CSK found a young talented all-rounder. He can play in #yellove for a decade at least.
Spark Plug – Finally, when Ruturaj Gaikwad was given a consistent run at the top, he showed how good he is. He can do wonders for CSK once he gains experience
End of Dad's Army – Dad's army finally ran out of gas and forced the team management to retrospect the strategy to build a futuristic team
More from CSK's IPL 2020: Ruturaj Gaikwad amongst the Top Five Promising Players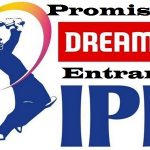 What did not go well
A playing XI strategy: Backing the likes of Shane Watson & Kedar Jadhav backfired, as they couldn't score significant runs barring a couple of matches for Watson
Aging Team: Our assessment of the "Age catching up with CSK" came to the circle yet again, as the rustiness was quite evident for all the 35+ members
Adamant Team Management: For refusing enough chances to youngsters, MS Dhoni reasoned that they lacked spark. This comment backfired as Ruturaj Gaikwad displayed how good a "Spark plug" he is if backed up
Playing Away from Home: CSK built the team in 2018 considering the slower pitches of Chennai. As soon as they left the fortress, the lack of skills to play on normal wickets came to the fore.
Major Action Items
Retrospect Auction Strategy: After the failure of Dad's army, formed in 2018 auction, it is clear that forming the team based only on experience is not effective. The team needs to have youngsters who can be groomed for the future.
Groom MSD's successor: An aging captain MS Dhoni may play one more season – due in next 6 months- for CSK. However, CSK is yet to find a suitable option as his successor after Suresh Raina left the bubble without playing a game this season. In these circumstances, CSK will have to quickly decide the next leader for grooming in 2021 season.
Do you think if CSK needs to have any other action item? Then, please feel free to addyour view it into the comments section.