T20 cricket is a game's youngest and the noisiest child. It is the most popular format amongst cricket lovers – but not the loyal ones we tell you. The format has been an ace format for ICC to expand the cricket beyond traditional nations. The new nations looking to play at an international level look at this format to start with. It is a format played for the most number of days in a calendar year, across the globe. Hence, It is an absolute need that the format has a correct balance between bat and ball. Unfortunately, the format is tilting towards the batsmen, becoming a run-fest affair.
2019 T20 Cricket Records
In an entire 2019, none of the international T20 matches has the winning scoreline of 100-120 runs batting first. What does that suggest? There hasn't been a single pitch prepared where batsmen need to apply themselves to score runs. No pitch had a balance to support bowlers and batsmen equally. Even if the pitch favoured bowlers, it hardly did on 2-3 instances.
Interesting Read: Top Five Issues in Contemporary Cricket
Looking around all the T20 leagues across the world – IPL, BBL, PSL, BPL or MSL – the situation is no different. Except for a couple of matches, a winning score always remained above 160 batting first.
These stats clearly suggest that the decks heavily supported batsmen across the games and tournaments.
For the Game's Sake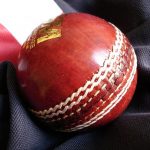 Understandably, the reason to make the pitches batting-heavy is to attract spectators, who love to watch the ball flying around the park. However, that is a roadmap of killing the game in the long-term more than anything else. If bowlers don't get assistance from the pitch, they will barely be required in the game. Teams will start picking only 2 specialist bowlers and leave rest for the part-timers to do the job. Disbalance in a team due to external factors cannot be a healthy situation for the game. As mentioned earlier, it will ultimately kill the art of bowling, and kill the game.
In an ongoing series T20 cricket series between India and NewZealand, both teams scored 200 runs quite easily, and the chasing team won the game. If not 200, 180-190 and chasing that down has become a common phenomenon these days, making T20 cricket a run-fest affair.
For the sake of the game's future, and balance between bat and ball, ICC must take steps to avoid making T20 cricket a run-fest affair.