The game of cricket is privileged to have the under 19 world cup format. The showpiece event is played at the frequency of two years. The ICC event includes the young generation of cricketers from the established and emerging cricketing nations. Playing a world cup for your country at any stage of your career is a privilege after all. In this blog, let us talk about the benefits it brings to the younger generation of cricketers, to shape up their careers.
Under 19 World Cup: An International Stepping Stone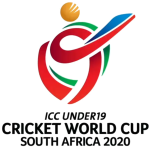 Playing cricket or any other game at an international level is a different beast. While playing at the domestic level, you'll face some of the good opposition numbers of your country. However, you'll always get a chance to pound upon at least a couple of weak entities, to brighten your career. However, the international level is about consistent performers, who'll turn up to win the game for their country every day. An Under 19 world cup is a test of that consistency from the opposite end at 22 yards.
Handling World Cup Pressure
Playing a world cup is a way different than playing bilateral series, triangular series or any other types of series. One bad game and you may take your entire team away from the coveted trophy. The tournament like the world cup tests mental factors more than the skills.
A player learns and improves match after match. Every learning out of playing under 19 world cup is to a single particle of gold dust. Each learning will be helpful for cementing your place in the senior team. Every time you are in trouble, you'll look back at these learnings, and take the confidence out of it.
Here are some renowned cricketers who used the Under 19 world cup as a stepping stone in building up a high-class career:
Prithvi Shaw: India
Shubman Gill: India
Alzari Joseph: West Indies
Babar Azam: Pakistan
Virat Kohli: India
Ravindra Jadeja: India
Tren Boult: NewZealand
Tim Southee: NewZealand
Kane Williamson: NewZealand
Mitchell Marsh: Australia
Josh Hazlewood: Australia
Steven Smith: Australia
Cameron White: Australia
Shikhar Dhawan: India
Ben Stokes: England
Joe Root: England
Jos Buttler: England
Rishabh Pant: India
Shaheen Shah Afridi: Pakistan
Jason Holder: West Indies
Quinton DeKock: south Africa
Tom Banton: England
Do add the names you know in the comments section.