No, It's not a question on the captaincy of Virat Kohli, he's doing a great job. So, it's not the time to appoint a new captain for Team India just yet. However, the CricketBloggers are analyzing those early signs, to think that KL Rahul shall be the next Team India captain. Age by his side, and learning as quickly as the F1 racing car, KL Rahul looks destined to be the all-format captain for Indian cricket. In the past year, he has consistently played some brilliant innings to win the games. Moreover, his maturity as a player has grown manyfold in the period. Unlike a year ago, he is a lot more consistent and a vital cog in India's success at home and abroad alike.
More about KL Rahul: Best Wicket Keeper for Team India?
KL Rahul: an All Formats Specialist
Rahul is one of those rare players, who've started their careers in a test match outside India and still performed well. Though he struggled in the first few years, he has grown leaps and bounds as a player in 2019. His consistency with the bat has earned him the call in the XIs across the formats. And needless to say that he has performed well across the formats. So, he's an all format specialist that team management will look for the leadership role.
Additionally, team management has also given the responsibility to keep wickets, and he hasn't performed badly. In spite of regular wicket-keeper Sanju Samson's presence in team XI last T20 game against New Zealand, Team management has shown faith in Rahul to keep the wickets. So, he can also be a regular wicket-keeper for Team India.
Cool Head over the Strong body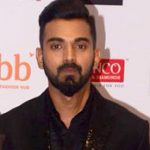 In Virat Kohli's regime, physical fitness has taken a center stage in every player's game plan. And KL Rahul is no different. Subsequently, he has attained a strong physical body that breaks down very rarely. The physique is of so high-quality that team management has asked him to keep the wickets for 50 overs and open the batting. That's a no mean feat.
Over and above, he has improved his focus tremendously after his behavior in one of the Indian TV chat show came under scrutiny. As he gestured after scoring a century in a recent ODI, he has completely shut out the noise coming into his ears. As we already mentioned earlier, he has improved his performance drastically after that incident.
IPL Leadership Experience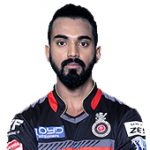 After the not so successful year in the 2019 edition of IPL, Kings XI Punjab appointed KL Rahul as their captain to steward the ship in the 2020 edition. This will give him a good shot at a leadership role in the global tournament. The experience of driving Indian and foreign player alike, it will be a test of his character in the leadership role. If he comes out on top in the role, the road will be all but clear for him to take up the leadership role of team India.
Candidature of Rohit Sharma
Though we could argue about Rohit Sharma, he more seems to be the Stuart Mcgill of India. Though very good at a leadership role – some also rate him above Kohli – the team already has a better captain in Virat Kohli who also plays in all three formats. By the time Kohli steps down from the role, Rohit will be on the verge of retirement. So, considering him for a long term future shall be ruled out.
Considering all the points mentioned above, and team management's faith in him, KL Rahul seems to be the next all-formats captain for the Indian team. Just to make his road easy, the team management may award T20 captaincy first, with the back-up role played by Kohli in other formats.
Though the Indian team has all-formats and successful payers like Jasprit Bumrah and Mohammed Shami, captainship is rarely given to fast bowlers due to their over-the-top workload.
Do let us know your choice of the player who can be a good candidate for the team India's captainship after Kohli.