When Alok wrote us about the meaning of cricket for him, I was completely taken aback. Here is his first line, quoted as-is:
"Sorry wasn't able to write 4-5 lines. You may trim if you feel"
It wasn't less than 10-12 lines. My first thought was: how would I process this in 4-5 lines? But as I started processing, I didn't feel like trimming anything. Every word he wrote was just wonderful. Had I trimmed anything, we would have lost the essence of the true meaning of cricket for him in the process. That's when we decided to convert that into the blog – albeit with his permission.

Though we have still tried to put it in a single post of 4-5 lines as part of the campaign, here is the full version. We have tried to keep it as it is except for a few changes here and there, for its true meaning. I hope that a Cricket fan in you will enjoy it as much as I have.
Here You Go…
---
For me, cricket has been a synonym for life. I actually breathe cricket more than air. Waking up, daily routine work, work, eating, or avoiding me to take proper routine sleep, it's been all cricket. Cricket has been an integral part of my life. I too like many passionate fans have had my superstitions to see my country or my favorite team win.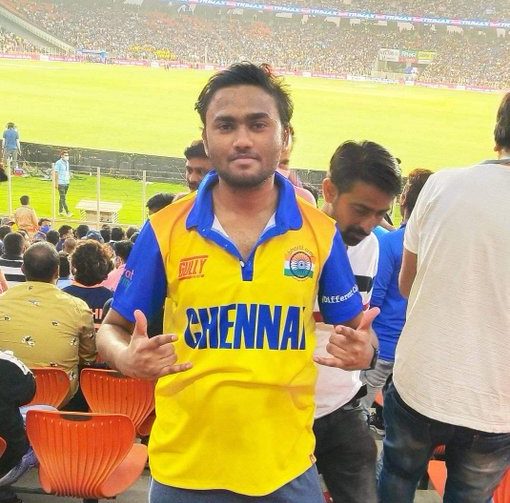 Cricket as a sport has taught me so many things. When I was facing academic challenges for my higher secondary examination, I was all depleted in terms of confidence, and giving up on fate was the easiest way to do it. But then it was MS Dhoni's words of "following the process and going after the chase – no matter what happens as results are bipolar of the efforts" that made me strive and focus on my studies. I worked hard that year and in the end, my results were really great that even I couldn't have believed a few years ago.

So, cricket has helped me in my personal life on so many levels like taking inspiration from Virat Kohli in terms of commitment towards performing better.
---
What is the meaning of Cricket for You?
What is the meaning of cricket for you? We would love to hear it and share it with cricket fans across the world. Do share in the comments section, or write us on our Twitter and Instagram handle. You can directly write to Alok at his Twitter handle Alok Ranjan.