West Indies bowled out England for 258. At the outset, it looks really well for West Indies. If at least three of the top six applies themselves, they even have a good chance to register a lead tomorrow over edgy England.
But, outset and scorecard could have been much more different, had West Indies hold their chances.
Lack of Application
On merely 10 runs of an individual score, Joe Root edged one to Kieran Powell at first slip. It was a straight forward chance at knee height, and should really have been taken. But as usual, West Indies lacked the application in the field and let go of a chance from England's (read world's) premier batsmen. Subsequently, Root went on to score 49 more runs, which has allowed England to cross the milestone of 250. Had it not been for those 49, it would have been about 210 and looking at 210 on the board, body languages of both the teams would have been exactly opposite than it currently is.
Casual West Indies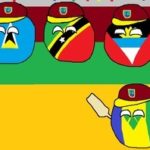 Hours later, Ben Stokes, a prime all-rounder of the England line up offered a chance to Shannon Gabriel at Mid on, on an individual score of 98, which Gabriel let go as if it's a useless banana peel. Though chance did not cost more than 2 runs, it allowed an individual milestone of a century to Ben Stokes. This milestone may give a bit of confidence to Ben Stokes, which may reflect in his bowling later in the day to account for a couple of wickets.
Ohhh… West Indies, if you really want to be better at your game, please don't take the aspect of fielding lightly. As they say, "catches win matches", and history will stand up to tell you that dropped catches have made a royal mess of games, which had almost won.
In today's modern game, table toppers like India and Australia focus more on the fielding aspect than the batting and bowling, since in almost every alternate game, there at least one (or sometimes even two) wickets come from the brilliance in the field than a bowl.