Shikhar Dhawan has been one of the prominent faces in the IPL. Since the inaugural edition, he has scored 5576 runs at an avg of 35 and a SR of 127 in the tournament. Though he was consistent, his SR was a concern for a long.
However, his strike rate has improved considerably since his recruitment with Delhi Capitals. In IPL2020 and the first-phase of 2021, he was in great form. He scored a total of 998 runs in 25 inns at an avg of 48 and an SR of 141. In this blog, we will analyze his IPL2020-21 performances and their impact on Delhi's rise.
The Shikhar-Prithvi Dynamics
In IPL2020, Delhi Capitals' avg powerplay score was 37 runs at the cost of 2 wickets. It was the worst PP score in the tournament and faced its repercussions in the Qualifier 1 and final. After Prithvi Shaw's failure at the top, they tried Stoinis and Rahane but to no avail. Meanwhile, Shikhar Dhawan was scoring bulk of runs which helped them to reach finals. He overall scored 618 runs with the average of 44 and Strike Rate of 144.
More from IPL: Two-Phase IPL – Let's think unthinkable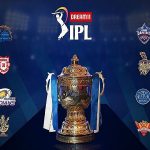 The Shikhar Effect 2020 Edition
Shikhar Dhawan takes time to settle in the initial overs. It's Prithvi's job to attack in that phase.
| Phase of Inns | Strike Rate |
| --- | --- |
| | |
| | |
| | |
Shikhar's SR Progress in IPL2020
Since Prithvi Shaw was struggling, Shikhar had to do prudent batting. He took his time in the first 4 overs but up the ante – with SR of 138 – when the need of the hour was to score some quick runs.
Nonetheless, Shikhar had lost his wicket 8 times (out of 17 innings) in PP, perhaps the failure at the other end forcing to play low percentage shots.
IPL2020 was an awful season for Prithvi. However, the  talented opener made a remarkable comeback in the first phase of IPL2021. His performances not only helped Delhi to the top of the table, even made a huge impact on Shikhar's performance. In fact, this duo has improved Delhi's PP avg score to 53 runs; highest by any team in IPL2021 till now.
The Shikhar Effect 2021 Edition
Prithvi scored quick runs in the powerplay, which helped Dhawan to take his time in the initial overs.
| The Powerplay Game | Shikhar | Prithvi |
| --- | --- | --- |
| | | |
| | | |
Delhi Capitals' Powerplay game in IPL2021
In the first-phase of IPL2021, Shikhar scored 380 runs (most runs) with an outstanding avg of 54. Moreover, he has five 40+ scores in 8 innings. Perhaps, Prithvi's form has played an important part in it.
In only 2 instances, Shikhar has lost his wicket in the powerplay, much less than last year (8 times in 17 innings). Unfortunately, Delhi lost both the matches (against RR and RCB).
Senior's Role with Aplomb
As they say- "Responsibilities can make you or break you". Obviously, the latter is not the case with Shikhar. In the setup of young talents like Rishabh, Shreyash, and Prithvi, Dhawan has a lot to do. As a senior player, Dhawan has taken the responsibility brilliantly and played some match winning knocks for his team. Moreover, Shikhar has scored most team runs for Delhi Capitals – 20.68%, 22.25% and 28.65% – in 2019, 2020 and 2021 editions respectively. The above stats advocate that Shikhar has performed a senior's role as well as anyone.
More from IPL: Mumbai Indians SteamRoller -Ways to Counter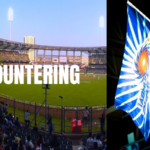 Shikhar's Place in the Indian Team
Undoubtedly, India has the biggest talent pool in the International cricket. It's a big positive for Indian Cricket but demands players to perform consistently as well. With the rise of young talents like Prithvi, Devdutt, Ruturaj, and Shubhman, Shikhar has to perform well in the IPL to be part of the Indian XI. However, his recent performances in IPL have ensured him a spot at the top of the contenders' list for the T20 World Cup later this year.
Conclusion
'Sensible' batting – one word to describe Shikhar's performance in IPL2020 and the first phase of IPL2021. His performances reflect how well he has used his experience. He adjusted his batting according to the situation and showed excellent game awareness.
Every Franchise is requisite to have a player of Shikhar's stature to put some experience in their arsenal. Definitely, he has lived up to those expectations. Obviously, he would like to continue in the same way in the next phase of IPL2021.
What do you think?
What do you think about Shikhar Dhawan's performance with Delhi Capitals? Do share with us in the comments section or write to us at our Twitter or Instagram handle. Or write directly to me at SahilRaj.