The Mumbai Indians are the most successful team in the IPL, winning five of the last eight seasons. They are the team to beat not just this season, but for seasons to come – that's how their core strength is. In this blog, we assess their strengths and weaknesses -with the data of the last 3 years – to devise a man-to-man plan for dismantling their lineup.
Team-Selection against Mumbai Indians
You need to have the right men to win a cricket match, and that's where it all starts. Of course, the balanced XI is required, just like against any other team, but against MI the specific commodities must be part of the team.
More from IPL2021: RCB's Strength and Opportunities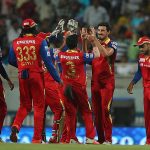 Three of MI's batsmen have struggled against left-arm pacers; if you have one, use him. They have a lot of left-hand batsmen, so an off-spinner isn't a terrible choice. One leggie, one off-spinner, SLA, and as many left-arms as you can muster is the recipe.
Scalping the Mumbai Indians openers
The Mumbai Indians normally open with Rohit Sharma and Quinton De Kock, with De Kock playing the aggressor's role. De Kock has a high strike rate against pacers, of more than 150. It's critical to grab his wicket early in the powerplay so that MI doesn't get too far ahead. Rohit, on the other hand, anchors the inning and is somewhat harmless in the initial phase of the innings.
De Kock's weakness lies against spinners and off-spin is the key to his wicket. Against offies, he averages just 16 and has a very low strike rate of 96. As a result, it's best to give the bowl to your off-spinner for the opening over and try to get Quinton out. Rohit though averages 44 against off-spinners, there is a chance he will try to take on your spinner and will fall early.
Read More: Surprising Performers of IPL2020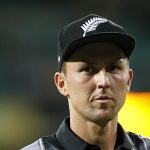 If the gambit fails, stick with your pacers and bowl tight lines against De Kock, relying on his innate attacking instincts to take care of the rest.
For Rohit, attack using your left-arm pacers early on as he averages just 27 against them. If this doesn't work out, leggies are your best bet.
Penetrating through
Suryakumar Yadav at three is at his peak and only one bowling type usually succeeds in keeping him quiet: slow-left arm spin. His SR dips to just 103, but his average remains far above 30. He too has slight issues against left-arm pacers and so does Ishan Kishan. As a result, having at least one in the team becomes even more important.
More from IPL: Two-Phase IPL: Let's think unthinkable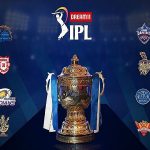 Going down the order, the most critical part of the game is getting rid of Keiron Pollard and Hardik Pandya, because if they combine, they take the game away from you. The issue is that Keiron Pollard doesn't appear to have any obvious weaknesses against any bowler. If the wicket is fast, you may either hope for a difficult day for him or hope for individual brilliance from one of your bowlers. But the strategy is simple: don't bowl in his arc and make him earn those runs. Hardik is in a similar boat, albeit he does have a habit of throwing wickets to SLAs.
Getting those runs
It is not easy to score against Mumbai Indians in the death unless of course if you are AB De Villiers. Bumrah being the master of death bowling and Boult who now has brilliant yorkers make it impossible to get many runs in death. Hence it is necessary to take the attack in the middle when Krunal Pandya and Pollard bowls those four overs. Pollard is a smart cricketer so it is very crucial to outsmart him and not give away wicket.
What do you think?
What are your thoughts on countering the Mumbai Indians steamroller? Do write us in the comments section, or our Twitter and Instagram handle. Or write directly to me at my Twitter handle @Mihirpsah