RCB is a team with millions of loyal fans who every year come up with the same energy and hopes of 'ee sala cup name. Since the start of the IPL in 2008, RCB has played three finals but hasn't been able to cross the line. However, quite a few things have gone right for them since the arrival of Mike Hesson as a Director of Cricket Operation. To put things in perspective, RCB qualified for the playoffs last season performed well at the start of this season. With the next half planned to be resumed from the 19th of September, the RBC fans are ready with the hope of 'ee sala cup namde'. As mentioned earlier, the RCB performed well in the first half of the tournament so let's analyze and look at what are the strengths and opportunities for RCB in the upcoming half.
Opportunities
Top Order – Many of you won't agree here, but here are two defeats of the first half for reference. In the match against CSK, the top order contributed only 49 runs. Again, in the match versus PBKS, the top order contributed just 73 runs with a very low strike rate of 104. For the RCB to come out top, top-order consistency is very important.
More about RCB: Why Hasaranga is best fit for RCB?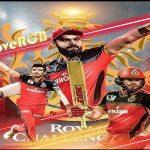 Lower order has always been a concern for RCB and for this matter they have spent INR 4.8 Cr to acquire Dan Christian. Unfortunately, even he hasn't been able to solve this issue. So, this is an area RCB needs to closely analyze.
Though the death bowling has improved this season with Harshal and Siraj's performances, it has been a concern for a long. Based on just a few matches of this season, RCB may not consider this particular area resolved as yet.
Recommended combinations
Good top order in a T20 game has to have a good synergy of high average along with impressive SR. RCB has tried different combinations at the top – Virat, Devdutt, Rajat, Washi, and Shabaz – but have lacked a player with full freedom to attack. I  agree with the fact that Virat has phenomenal numbers as an opener, but I also believe that he should play at 3 for two reasons: 1. Help strengthen the middle order and 2. Allowing an all-attacking player to open for the quick runs in power play.
RCB may try Suyash Prabhudesai in lower order who has looked very impressive with his batting in limited videos available. Apart from him, Jamieson and Wanindu Hasaranga (if RCB signs him) can also contribute for them in the lower order.
Read More: Two-Phase IPL – Thinking Unthinkable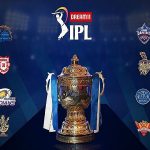 On the basis of the above analysis, here are three different opening combinations:
Combination 1 – Playing XI: 1.Devdutt, 2.Shabaj, 3.Virat, 4.Maxwell, 5.AB de Villiers, 6.Suyash, 7.Hasaranga/Sams/Christian, 8.Jamieson, 9.Harshal, 10.Siraj and 11.Chahal
Shabaz is not a power hitter but he can be used as an attacking player in power play. He also is a good striker of spin bowling. In the 2nd practice match just before the start of IPL 14, Shabaz scored a very impressive 95(48) opening the innings.
Combination 2 – Playing XI: 1.Devdutt, 2.Jamieson, 3.Virat, 4.Maxwell, 5.AB de Villiers, 6.Suyash, 7.Hasaranga/Sams/Christian, 8.Harshal, 9.Shabaj/Saini, 10.Siraj and 11.Chahal.
Jamieson as an opener may sound odd. But I think if he creates a buzz like how Sunil Narine did for KKR, he can surely turn into a match-winner even with the bat. This tall man can use the power play effectively.
Combination 3 – Playing XI: 1.Devdutt, 2.Fin Allen, 3.Virat, 4.Maxwell, 5.AB de Villiers, 6.Suyash, 7.Jamieson, 8.Harshal, 9.Shabaj/Saini, 10.Siraj and 11.Chahal
Fin Allen is another exciting talented T20 player who can be a match-winner for RCB. He has a very good bat swing and can provide a quick start. But playing him as a specialist foreign batsman will reduce the options in the bowling department. So, this one is just an option.
Strengths
All three can provide good batting depth especially the 1st one
Allows very good variety in bowling
Best spin attack if Hasaranga, Chahal, and Shabaz play together
Combination 1 and 2 are flexible because #7 slot can have three different options the conditions
Read More: Why Rishabh Pant as DC Captain?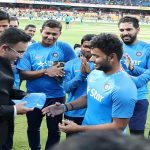 Threats
Jamieson and Shabaj have never opened in a T20 game, so that's a pure gamble, which may not pay off
Finn Allen is very new to international cricket and has never played in Indian sub-continent
Shahbaz and Devdutt both are left-handers, which rules out the left-right opening combination
Conclusion: Strengths and Opportunities
All three combinations have their own strengths and opportunities. The main focus behind those combinations is:
Stable batting order along with batting depth
Strong lower order
Flexible bowling composition
For me, the biggest disappointment in the first half was the Dan Christian's form. In a good form, He is a player who gives strength to RCB's lower order with his experience and all-round abilities. To me, combination 1 looks the best. However, I would like to hear what you think as well
Do share your view on it and your team compositions in the comments section.