Kolkata Knight Riders is an underperforming team for quite a few seasons now. They even tried changing captains but even then failed to get any substantial results. Just like PBKS, they started this season with a win too. But what followed was a long streak of losses. Here's our attempt to figure out what went wrong and some key points for Kolkata Knight Riders to turn around their future in the rest of the tournament.
Let's Debug the Key Points
The 'POWER'play
KKR is probably the team with the least efficient opening pair in the last two seasons. When most of the teams are committed towards maximum utilization of powerplay, Knights usually score at a rate just above 7 RPO. As far as Shubman Gill is concerned, his fans and KKR both have high expectations from him. However, it has been a forgettable 2021 thus far for him. He averaged just 19 with a moderate SR of 118. Had it not for the tournament postponement, he would have found himself on the bench.
More from IPL 2021: Turnaround Tactics for Punjab Kings in IPL 2021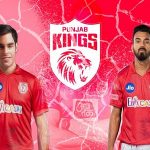 His partner Nitish Rana who has issues with express pace failed to score quick runs either and ended up with a strike rate of 122 at an average of just 29. KKR may try to give them a go once again in September but just in case if that doesn't go well, they will be tempted to sign for a replacement.
Captain Morgan and the shaky middle-order
The batting woes do not end here. With Captain Eoin Morgan finding it hard to contribute, it's only going downhill for the middle order. The English batsman has struggled not only in IPL but in every T20 game he has played this year. Add his records from ongoing 'The Hundred' and it looks even worse. With an average below 20 in T20 cricket in 2021, it's tough for Morgan to get into playing XI on merit and that's KKR's biggest issue.
They named Eoin as their skipper mid-season in 2020, thus making him undroppable. Now it's tough for the team to carry the burden of non-performing Morgan. He isn't just undroppable but underutilizes the precious overseas slot too. If KKR manages to get a middle-order specialist batsman as a replacement, they may switch back to Dinesh Karthik as a skipper. Possibly, this shall be on top of the list of key points for the KKR management.
Recommended Replacement
Joe Clarke
Pat Cummins is unlikely to participate in the rest of the tournament and considering they already have Lockie Ferguson, it's their chance to get in a new batsman.

At the moment, KKR needs someone who can play in the top three, consistently score quick runs and utilize the powerplay. There is no better option for them than the Nottinghamshire batsman Joe Clarke. Since 2020, he is averaging well above 30 and striking at an impressive rate of over 180. Arguably, he can walk into any international team except England.
More from IPL: Two-Phase IPL – Let's think Unthinkable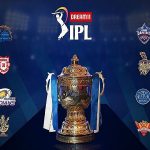 The other alternative is Kiwi batsman Glenn Phillip. He can easily take up the slot of Eoin Morgan but probably for KKR, the opening slot is more crucial for now.
Conclusion
During the first half, KKR was coming up with different batting combinations every single game. In an attempt to come out of misery, they tried everything they could. That was an indication of how tough it is for them to fix their flaws. As Bazz said, 'If you can't change a man, change the man.'. So, do expect multiple experiments from KKR over the next two months.
It will be great to hear from you guys. Do write to us in the comments section. If you're on Twitter, you can write us at @CricBloggers or directly to me at @Mihrpsah.