Failing to convert a good start
Rahul's lack of intent
Pooran's form worries
The Kings from Punjab are struggling to mark their authority in the 14th edition of IPL. They started their campaign on a high note when Sanju Samson played that famous knock but failed to clear the boundary with six needed off the last delivery. Unfortunately, PBKS failed to capitalize on that start and landed 6th on the table by the time the event was suspended. Here's our attempt to figure out what went wrong and a few turnaround tactics for Punjab Kings for the rest of the tournament.
Let's debug
'Strike rates are very, very overrated'

These were the words of captain KL Rahul when he was asked about his unquestionably low strike rate in IPL 2020. Fast forward to 2021 and nothing had changed, KL was still holding back his natural attacking instincts in an attempt to be more consistent. Another reason that can explain his too conservative approach is his lack of belief in the lower order of his team. KL's desire to carry the bat every single time works great when he makes it because he eventually compensates for his scoring rate in the death. But when he fails, his team ends up in a bog with no way out.
More from IPL: Why Wanindu Hasaranga a best fit for RCB?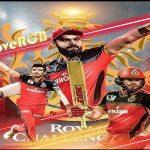 It is a no-brainer that if PBKS wants to succeed, KL has to step up his game. He can't really let the burden of captaincy get over his head. Sanju Samson once said, "You're a captain when you're fielding, not when you're batting", exactly what Rahul needs to understand. Otherwise, it is better to relieve him of his captaincyresponsibilities is what I believe.
Pooran's fragility
Down at number four, a Caribbean star expected to be the team's main striker has gone through an extremely bad phase. His weakness against the quick short balls and bouncers has been out and teams are exploiting it well. With just 28 runs across seven games and four 'ducks' for his farm, he was eventually dropped for David Malan. Fortunately, he has played few good knocks for WI in the recent past but the consistency is still evading. For PBKS to turn around their fortunes, Pooran's form is a vital cog in the middle-east this time around. Else, the hopes will diminish faster than the roadrunner. It doesn't even need a turnaround tactic.
Best leggie on the bench – Really?
Punjab King's selection all along the seven games was contentious. Ravi Bishnoi's name was missing from the team sheet when they took the field for the first game. It was not at all expected because he actually led their spin attack in 2020. After losing two games, they dropped their new pacers Jhye Richardson and Riley Meredith even though they were considered their main cogs during the auction. Inclusion of Ravi Bishnoi in the playing XI has to be amongst the top turnaround tratics for the Punjab King.
Read More: Two-Phase IPL: Let's think Unthinkable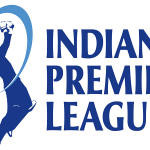 For some reason, the Anil Kumble-led management has taken some questionable calls over the last two years. PBKS has struggled to move ahead even with a very strong core. If things don't go well now, next season we might end up seeing this team with a new think-tank.
Conclusion
KL Rahul's old intent, Nicholas Pooran's form, and some good selection calls are the possible turnaround tactics for the Punjab Kings. These changes can lead them to the playoffs. For any other team, I would have added another section to suggest replacement players who make their squad stronger. But PBKS doesn't really lack anything. They have multiple talented players at their disposal and their solution is more about tactical planning and execution.

Do you expect PBKS to bounce back? Do write to us on Twitter at @CricBloggers or directly to me at @Mihrpsah