Wanindu Hasaranga is the latest nova in a format dominated by leggies. Four of the top five bowlers in ICC rankings are leg-spinners and every T20 franchise wants to have a few of them in their armory. In addition to that potent skill, he possesses the value of a fairly skilled batsman. During his stint in England, he not only led the Sri Lankan bowling attack but raised few eyebrows with his more than decent batting skills. He followed up that performance against India to eventually help his team secure the T20 series.
Averaging just 10.8 with an economy of 5.23 in T20I this year, an IPL call is inevitable. With the rest of IPL being played in rather spin-friendly conditions in the U.A.E and considering players' availability, rumors are already out that four IPL franchises are approaching him. Is there even a doubt that RCB would definitely be one amongst those four?
RCB's areas of concern
During the first phase of the 2021 IPL season, Royal Challengers Bangalore was the team to beat. However, they already have their set of issues to address in the second phase.
Maxwell at four, De Villiers at five but what next?
The lower order was always going to be a challenge for them because they had all of their premier batsmen at the top. Mike Hesson and the company attempted to correct the situation by betting on Dan Christian during the IPL auction, but the gambit backfired. Dan's performance was so poor that he was benched for bowling all-rounder Daniel Sams. Both of the games that RCB lost were largely due to an unresolved lower order.
More from IPL2021: IPL 14 – Familiarly Unfamiliar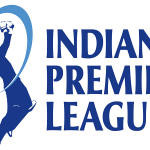 RCB's only option for this job right now is young New Zealander Finn Allen, who is an interesting talent but perhaps not the proper fit for the job. Finn is more suitable as an opener in the powerplay, but that's not a concern for the franchise at the moment. In addition, he is still very raw to play in the topmost T20 league.
For several years, RCB has struggled in the fast bowling department, but this year is different. They have done reasonably well in their traditionally weak department, with Siraj emerging as a reliable quick and Harshal Patel peaking up at the right time. Unfortunately, the tables turned in the spin department and Chahal – who is known to single-handedly carry the RCB's attack – has lost his form. He didn't just struggle in the first phase of the IPL but even at the International level. Skipper Kohli's temptation of bowling a wicket-taking leg spinner in the powerplay made it even poor, Chahal struggled to bowl in the powerplay and got bashed every single time.
Wanindu Hasaranga- the best bet
One may argue that Wanindu is still a young batsman who cannot be called a reliable number six. I absolutely agree with that, but the Royal Challengers don't have any 'better' assets in their lineup. Wanindu Hasaranga is far superior to the ones that RCB used in their last three games. While looking at Hasaranga's batting statistics, there's one thing that stands out. He is always developing and evolving.
More from IPL: For a Laugh – CSK Specials at IPL Auctions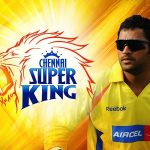 Since 2020, he has averaged ~35  in ODIs with a solid SR of 101. Although he has struggled in T20I, the sample size is too limited to dismiss him. In such a scenario, you generally judge based on the skills on display, and I am convinced that Hasaranga has enough fuel to succeed.
So, Can Hasaranga prove to be a better batsman than RCB's current potential number six? Possibly, yes. Venturing a step further, I believe he can also be tried at three, another slot available in RCB's setup. They have already tried Shahbaz Ahmed and Washington Sundar at three and there is nothing they offer more than the young Sri Lankan.
Probable Combinations
I don't believe there's a doubt that he's one of the best in the business with his bowling skills. At RCB, Hasaranga can team up with Chahal when the latter is at his best to form a match-winning spin attack. The spin assault of Chahal, Hasaranga, and one of Shahbaz and Washington will most likely be the best in the competition. Add pace attack of Md. Siraj and young impressive Kyle Jamieson to it, and RCB fans may start humming 'Ee sala cup nama de'. But, Who does he replace in the XI? Let's try to form RCB's playing XI for the next game.
Virat and Devdutt of course open and Maxwell and AB slots in at four and five respectively. Chahal, Sundar, Harshal, Jamieson, and Siraj slots in lower down the order. Here is the current XI:
Virat Kohli
Devdutt Padikkal
Rajat Patidar/Sachin Baby
Glenn Maxwell
AB De Villiers
Dan Christian/Daniel Sams
Kyle Jamieson
Harshal Patel
Washington Sundar
Md. Siraj
Yuzvendra Chahal
Scenario 1
Now assuming that we are backing Hasaranga to do at least better than what Dan did with the bat, he fits in at six. This gives RCB seven bowling options, out of which six are good enough to complete their quota every game. Add one more, just in case Shahbaz plays ahead of Rajat.
XI – Virat, Devdutt, Rajat, Glenn, AB, Wanindu, Kyle, Harshal, Washington, Siraj, Chahal.
Scenario 2
Another more gutsy alternative is giving him that crucial number three in which currently Rajat Patidar sits on. This gamble might do wonders. Well, we never know.
XI – Virat, Devdutt, Hasaranga, Glenn, AB, Sachin, Kyle, Harshal, Washington, Siraj, Chahal.
Scenario 3
There is one more way. Imagine if Washington Sundar is not available or RCB needs to bench him for a batsman. Wanindu Hasaranga can comfortably replace him and open up a slot for an extra Indian batsman for Dan's position (Preferably Sachin Baby). That can increase the batting depth very much.
XI – Virat, Devdutt, Rajat, Glenn, AB, Baby, Wanindu, Kyle, Harshal, Siraj, Yuzvendra.
What's your take? Do you think RCB should get Hasaranga in? Do tell me on Twitter (@mihrpsah). Anyways, for now, Imma bounce!!