Assurance of consistent runs at no. 5
The inclusion of Ashwin at no.7 means a better team balance with 6 regular bowling options
With Hardik Pandya fit again, the prospect of enviable batting depth
In the last two years, Ravindra Jadeja averages 50.54 with the bat including 6 half-centuries. Isn't that a classy number for the batsman who takes the guard as no. 7? In the same period, Ajinkya Rahane – India's regular no.5 – averages 41.57 with the bat including 3 centuries and 6 half-centuries. However, it is his recent form that is a cause of concern. Since the boxing day test last year, Rahane hasn't scored a century. Moving Jadaeja to no. 5 doesn't just strengthen the Indian Test Batting, but can also provide vital team balance. Let's look into the details.
Indian Test Batting: Fragile Middle Order
If Virat Kohli doesn't score a century in the upcoming test match, it'll be more than 770 days since his last one. With Rahane's fragility and Kohli's struggles, Rishabh Pant at 6 has a bulk to do. With his batting technique, a regular big score is not guaranteed. Subsequently, the need of the hour for India is someone who can score consistent big runs in the middle order.
Read More: Team India's Fine Tuning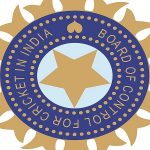 Indian Test Batting with Ravindra Jadeja at no. 5
Agreed that Jadeja hasn't scored a century in the last two years, but for that matter, he hasn't even batted with no.3s and no.5s. Rather, he has batted more with the tail, forcing him to play aggressively every alternate inning. At no.5, he can get that time with the top and middle order. At such a sport, the probability of him scoring consistent big runs increases double-fold. Jadeja at no.5 may seem a bit hasty call, but someone with consistent runs across the globe needs backing to come good.
Read More: Cheteshwar Pujara – The Modern Oldie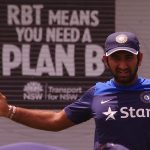 Team Balance
The biggest gain of moving Ravindra Jadeja at no. 5 is an excellent team balance, with the inclusion of Ravi Ashwin at no. 7.  Now, this is mouth-watering stuff. Even with the same batting depth, the inclusion of Ravi Ashwin can further strengthen the excellent bowling lineup. A prospect of six regular bowling options with utmost variety in a test match can be the opposition's nightmare. With a fitter Hardik Pandya in the future, this batting lineup can look like: 7. Hardik Pandya, 8. Ravin Ashwin, 9. Shami, 10. Bumrah, 11. Ishant/Siraj. A batting lineup of two world-class all-rounders, and 6  regular bowling options. Now, that's what you call a team balance.
Conclusion
May may argue that this is too harsh on Ajinkya Rahane. However, consistent big scores from no. 5 in a test match are too vital for a team to win test matches. Unfortunately, Rahane hasn't been able to provide that. Moving Jadaeja at no.5 doesn't just assure those consistent runs, but brings in that team balance with six regular bowling options as well. So, Ravindra Jadeja at no.5 is a worthy move that Team India shall try.
Do let us know your views in the comments sections or at our Twitter handle @CricBloggers.