When Australia bundled out for 62 runs in their last T20I against Bangladesh, I put across my perspective of why Australia needs to move on from Justin Langer as a head coach. Interestingly, a user Cong Du Nguyen responded with his view which immediately caught my eye:
Option left:
Shipperd
Ponting
More?
At this rate they'll go Argus Review again.

— Cong Du Nguyen (@CongDuNguyen1) August 9, 2021
As you can see, he quickly pointed out a lack of quality local coaches in Australia barring a couple. However, what clicked to me is the situation across multiple countries and not just Australia. If we look around the international arena, the case is similar not just for Sri Lanka but even for Bangladesh. Though it could be too much to say, the position is quite similar even with England. Don't you think that they have superior internationally experienced players than Silverwood?
Read More: Let's Talk about Umpiring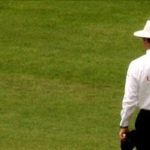 Commentating not Coaching
Possible cause of this scarcity? An inclination towards commentating as a profession rather than sweating out in the middle for your country. Unfortunately, the commentating isn't just a post-playing career anymore, it can be picked up even during the playing days. Here is a classic example: Jemimah Rodrigues making her commentary box debut in The Hundred league at the age of just 20 yrs:
SUPRISE SUPRISE!! ☺️@SkyCricket pic.twitter.com/00x63xALKo

— Jemimah Rodrigues (@JemiRodrigues) August 10, 2021
Unfortunately, she is not the only one doing it at a  young age. There are far too many to even count. A few months ago when Dinesh Karthik took up a stint with Sky Sports, I felt quite the same. A cricketer still hopeful of national selection has already selected a career in the commentary.
Coaches not Commentators
As I mentioned earlier, the situation in the coaching area is grim. This area of cricket needs an urgent fix before it starts spiraling down. As I write this, I read a tweet that India's head coach Ravi Shastri is looking to part ways with the team post T20I world cup this year. If I go by the news, the international cricket will lose another good coach.
Currently, international cricket needs coaches who can build quality players, and provide the platform to flourish the talent. Without them, international cricket won't be the same again…
Conclusion
Let me conclude with this simple phrase more than anything else: "International cricket is in search of its next Rahul Dravid, not Dinesh Kartik." International is cricket looking for the coaches, not the commentators. Through this blog, I would urge international players to focus on the career of the coaches, for the sheer fact of saving our beloved game.