A test match that lasted just ten sessions and ended with Md. Siraj being in the action once again. Unfortunately for India, this time on the opposite end of Lord's test. An atypical toss to start the proceedings, Indian skipper finally winning the toss and deciding the obvious. Dry weather and a good batting wicket with just enough grass to keep it intact for five days. But what proceeded were some unfortunate events. In this blog, we review the recently concluded test match between volatile Indians and Amelioratie English side
Volatile Indian batting
First time in the tour, KL Rahul fell early after knicking something that was there to drive and the untested Indian middle-order fell in shambles on what was going to be a brilliant track to bat on very soon. Test cricket is usually considered to be the least volatile format but somehow current Indian team has managed to make it too volatile. Multiple great performances mixed with quite a lot of collapses, of course, there is a luck factor too but this team is too good to be pinned down by mere luck.
Out of 41 SENA innings in the last 3 years, India failed to score 150 on 7 occasions. That's once every 6 innings. Probably all they need is to watch out for red flags of a collapse getting triggered and prepare a plan to prevent it.
Anyways, India getting bundled out for a double-digit score presented a wonderful opportunity for England to capitalize. Though conditions were great for batting, Indian fans might just have expected a collapse from the usually unstable English line-up too.
Stronger England and Root's invincibility
Radical changes in the line-up paid off as England managed to put on a monstrous score of 432. Hameed finally delivered with all that hype around. The hard work in first-class cricket almost always pays off. Doesn't it? Malan managed to pull it off too but again the English Captain stole all the limelight.
Read More: Tom Abell & 2 others – county batsmen on ECB's radar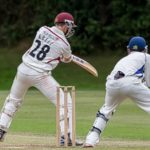 We are three tests down in the series but still, there is no answer to the question "How do you even stop Joe?". Each batsman of the Fab-4 has seen an unreal peak at some point of time in his career and for Joe, this is the time. Now averaging 126 in this tour, Root is yet to fail. Him scoring runs is not the problem for India, it is the pace at which he scores. Every time he walks in, he changes the momentum of the game. India has tried everything including the bouncer barrage but each time he stands tall. Ravi Ashwin is the last weapon India may try against him. It'll be interesting if Ashwin makes it into the XI next game.
The 432 runs took a toll on Indians more than one way. Indian bowlers were forced to bowl more than 25 overs each. Siraj picked up some cramps and others were evidently a lot fatigued. Since the next test being just four days away, this forces the rotation of bowlers as there is a long white-ball season ahead.
Pujara's redemption, Kohli's commitment, and India's fightback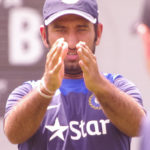 India was pinned down with a huge first-inning lead but as expected there was strong resistance, resistance to lose. Cheteshwar Pujara's awful form came to an end, thanks to his natural fighting instincts and some generous gifts from Anderson. Pujara is that warrior who performs best when the opponents have already besieged his comrades and death (here loss) is inevitable. He fought it back, just like he did in Australia. Anderson &co. probably underestimated him, went too hard, and ended up giving freebies. Cheteshwar obliged and punished each one of them. Critics might undermine his innings because of those freebies but at the end of the day, runs are runs. For the remainder of the series, his form is crucial for India as they would want him to keep scoring.
Read More: Top 3 Improvement Areas in Virat Kohli's Batting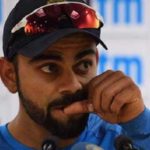 Virat marked his comeback with a disciplined half-century (well, kinda). He was committed, just like his own self from 2018. Left more than forty percent balls and got his eye in before playing some beautiful shots. Unfortunately, though, he lost this discipline overnight when he came to bat on day 4. He was again found poking quite a few in a dramatic contest with Jimmy before nicking one-off Robinson who is probably going to be Jimmy's successor.
The new 'son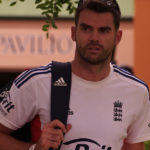 Just when Anderson is aging and might hang his boots very soon, England has managed to find another 'son who may continue haunting Indian fans in the future. Ollie Robinson is tall, gets extra bounce, uses the corner of the box well, and seams both ways. With the wobble seam – which he suggests he learned from Jimmy – to get 'Kohli' out. Ollie has everything one needs to be a successful test bowler and his fifer in the second inning was a fine trailer of that. One of many.
It is tough to predict how India will move ahead in the tour but it's not at all tough to predict that we are in for a lot more drama in the next two test matches. Not the kind of Mr. Jarvo puts on but the one we genuine cricket fans love to watch. 1-1 and the tale continues.
What do you think?
What are your thoughts about the Headingley test? Do share with us in the comments section, or write us on our Twitter and Instagram. Or write us directly to me at MihirpSah.