Barren run of form
Too long since his last international century
Desire to dominate
Today is the 13th anniversary of his international debut against Sri Lanka in Dambulla, interestingly as an opener. It has been 734 days to be precise since he scored his last century. Yes, you guessed it right, I am talking about Virat Kohli – the Indian all-format captain. You generally do not associate the barren run of form with a player of his stature. Unfortunately, that has become a reality. In this blog, I have tried to put across three improvement areas in his batting that may prove vital in regaining his mojo and score the centuries at will.
Virat is a player with 22937 international runs, and 70 international centuries (that's 5.38 centuries/year). So, getting back amongst the runs shall not be a major issue. However, that isn't happening for too long now. Just to put it in a perspective, even his last half-century came 9 innings ago – for RCB against Rajasthan Royals.
A Tribute: Virat: A Giant of the Game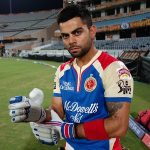 Desire to Dominate
A player of his stature may not have scored 22937 international runs (including 70 centuries) without dominating every bowling attack he faced. However, instinctive domination can bring a downfall, especially in difficult conditions. Unfortunately, Virat may not have been able to let go of that particular instinct, which is invoking the false shots almost every inning. A peek into his recent IPL dismissal will reflect this particular behavior, which let him down again. At this point in his career, he needs to practice the self-discipline of playing only the strongest shots in his book. The self-discipline shall possiby be at the top of the list of his improvement areas.
Desire to Play away from the Body
Now, this is quite obvious, isn't it? Whether it's the WTC21 final or the tests against England, this particular desire is his nemesis. In fact, I could have listed this desire above the first point. However, it is the dominating gameplay that invokes the desire to play away from the body.
Read More: Softsoap – Stopping Virat Juggernaut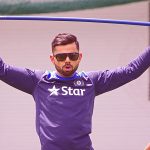 In the Asian subcontinent or in Australia for that matter, playing away from the body may not prove fatal because of the dry conditions. So, scoring runs while playing away from the body has worked for him for a long.
Here's an interesting data from CricViz Analyst:
This beehive shows Anderson's dismissals of Kohli in England. Clipping the top of a fourth stump. #ENGvIND pic.twitter.com/E3Y3BRsk5q

— The CricViz Analyst (@cricvizanalyst) August 5, 2021
However, he will have to desert it in England and South Africa to regain his mojo. Once again, he needs to practice the discipline of playing within his stumps, and let go of every other instinct. At the same time, he'll have to get a precise idea about his off-stump. Anything outside the off, and he shall let go of it.
Lack of time at the crease
The third and the final one is a summation of the top two. The desire to dominate and playing away from the body is depriving him of the time at the crease. For any batsman, the time at the crease and middling the bowl against the quality bowling attack are the confidence booster. Without that self-doubt is the batsman's best friend.
Possibly, that's happening even with Virat in his current phase. Subsequently, he currently needs to focus more time at the crease – along with self-discipline – more than anything else. The time at the crease will eventually befriend those big runs that he is capable of.
Conclusion
For Virat, instinctive domination is becoming a major challenge, which is compounding his issue of playing false shots. With a bit of self-discipline and focus on these improvement areas, he can regain his mojo and score the centuries at will. We wish that he gains his usual self asap, and score big runs for all teams he plays.
What do you think?
What are your picks of Virat's deserted form? Do share with us in the comment section or if you are on Twitter, write us at @CricBlogger.