Chennai Super Kings is one of the consistent and successful teams in IPL history. Those 3 IPL trophies in the cupboard and eight runner-up medals reflect the dominations. In fact, 10 playoff qualifications – out of 11 times – is a further sign of the domination. However, they missed their first evet playoff qualification for the very first time in the IPL2020. It was a huge blow for the franchise and fans alike. But as they say "Every setback is a setup for the comeback". The IPL 2021 was that comeback opportunity for MSD-led CSK. To a large extent, they have done well in the first phase. In this blog, I am assessing what's right for CSK this year compared to last season. The change that has taken them to the top 2.
IPL 2020 – A Season Ordinaire for CSK
In 2020, they won their first match but lost momentum thereafter. Let's look at the flaw of CSK's management in 2020.
More about CSK: M S Dhoni – A Cynosure of IPL2020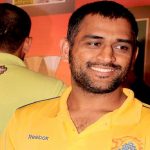 Lack of trust in youngsters
The importance of experience in a t20 game should be calculated with the discount of the aging factor. In the IPL 2020, CSK definitely lived the "Dad's Army" tag and faced its repercussions. They were successful in 2018 and 2019 with that core but not this time around since many players lacked the practice. When the need of the hour was to infuse young talent and give them a long run, CSK looked elsewhere. The team management rather relied on the out of form Murli Vijay and Kedar Jadhav. Shane Watson's consecutive 11 matches with only one significant contribution summarized the entire IPL 2020 for the CSK.
Initially, they gave a few matches to Ruturaj but in the middle order, not his preferred position. In the same way, Narayan Jagdeeshan – naturally an opener – was asked to play in the middle order. After all, Dhoni's comment about the lack of spark in youngsters is a subject of debate even today. With all these references, it is safe to conclude that the management failed to take bold and brave decisions, in spite of that being the need of the hour.
IPL 2021 Auction – A right opportunity to rebuild
Around the IPL2021 auction, many expected a major transformation in the CSK camp. Surprisingly, they released only 6 players from their squad. However, this move went in their favor as there was a lack of quality players in the Auction. As expected, CSK chased Glen Maxwell to INR 14 crore but lost to RCB eventually. Instead, they bought Moen Ali for 7 crores. Moreover, they also acquired Krishnappa Gowtham for 9 crores which I felt was an extravagance. However, they still used the auction to rebuilt nonetheless.
IPL 2021 – Right Back as Table Toppers
Though the CSK hasn't made major changes in their IPL20210 squad, they have used the resources wisely this time. Here are a few notable points about wise resource utilization:
More about CSK: Captain Contemplation for CSK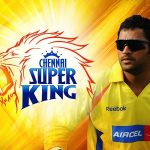 Still, CSK has many 30+ players but the synergy between experienced campaigners and youngsters has changed. Unlike last year, they have backed Ruturaj when he hasn't performed. Sam Curran and Deepak Chahar are now at the center of the core.
Settled playing 11 – Last year, CSK were clueless about their openers, which was very unlike of MS Dhoni. However, that has changed this season. The playing 11 has settled down rather quickly resulting in good performances. It has actually looked like a typical CSK XI with a good batting depth and bowling variety.
Jadeja's Impact – Undoubtedly, Ravindra Jadeja is one of the most improved players in the last few years. And that is impacting even CSK's overall performance. Along with his long hits down the order, he has bowled match-winning spells with the ball in hand. And do I even need to explain his fielding exploits?
Moen at #3 – Probably, CSK has used Moeen's talent to its most efficient use in the world. He has played a brilliant role as an attacking top-order player. With the inclusion of Suresh Raina, the middle-order transpires confidence.
Balanced bowling attack – With the presence of all-rounders like Moen Ali, Sam Curran, and Ravindra Jadeja, the bowing looks more balanced compared to last year and adds tremendous batting depth.
Conclusion
In the first phase of 2021, they started off with a loss against Delhi Capitals but went on to win 5 matches on the trot. Even though Dhoni's batting is still a concern – scored a total of 200 runs a poor strike rate of 123 –  CSK needs "Mahi-the Captain" more than "Mahi-the Batsman". Overall, this year CSK has used its resources in the best possible way to confirm a place in the top four. Of course, they would like to continue in a similar way even in the second half.
What do you think?
Do share your thoughts in the comment box below or on our Twitter handle @CricBloggers, or write to me at Sahil Raj.