Over the last six years, India has consistently performed well in test match cricket. Except for New Zealand, they have managed to win at least one match every series in every country. England, New Zealand, and South Africa remain the only unconquered territories. If we go by the current drama in the India-England series, India may reduce that list to just two. Any consistent team more or less ticks every box presented by the game of cricket, but then there are too many to review here. In this blog, we review the top 3 factors of their consistent red-ball success across the world.
Long-Lasting Pace Battery
As they say, bowling wins you the red-ball game, not the batting. To win outside the Asian sub-continent, the teams need a long-lasting pace battery to relentlessly test the batting lineups. Fortunately, India is blessed with that.
Upright Seam of Md. Shami, wobble seam of Md. Siraj, the unusual bounce of Jasprit Bumrah, the reverse swing of Umesh Yadav, and a workhorse like Ishant Sharma, India have it all. The praise for this Indian pace attack is already all over the internet. There is nothing more left for me to add here.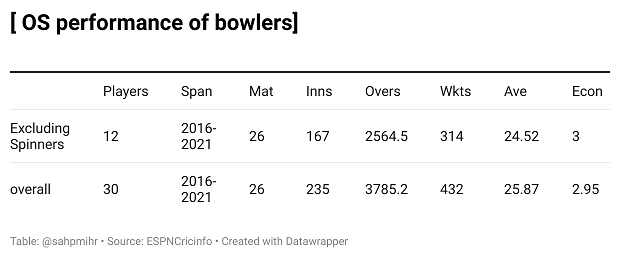 What compliments this pace attack is an ever-lasting spin attack. Legend Ravichandran Ashwin arguably got better with time, and we know how good Ravindra Jadeja can bowl on the 4th & 5th day pitches. The one lacking factor in India's red-ball attack is a left-arm swing bowler. It seems that the addition of Arzan Nargaswalla is an attempt to fix it. That's for a later day over a separate blog though.
Read More: Team India's Fine Tuning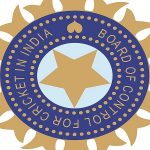 Virat Kohli, as well as coach Ravi Shashtri, have time and again emphasized the importance of taking 20 wickets. That's the core value of the Indian bowling attack. On average, India wraps up the opposition for 258 runs, compared to Australia's 283, England's 343, and the world average of 345. The difference explains how good this attack is.
There are a lot more interesting bits if we get into the data but more than the numbers, there are moments produced by this attack that deserve dedicated blogs. We will soon cover them all.
The Captain Kohli factor
Flashback to 2015, India was struggling in the red-ball format, ICC ranking was down to 6 and they had lost in England and Australia very convincingly. Then, Virat Kohli happened.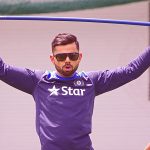 The points about 'mediocrity' and how he never wanted to be an 'average' have been consistent in Virat Kohli's response to the interviewers. That seems to be the strong reason behind this ambitious vision of dominating test cricket for at least the next five years, after taking over the captaincy. A commitment was made and eventually fulfilled. The fast bowling we talked about earlier grew exponentially under captain Kohli, he led the batting department and scored across the globe even when his teammates were struggling. Of course, it's not all about Virat. The coaches and support staff played the crucial roles too but neglecting the impact of someone as charismatic as Virat is absurd.
Commander and his Soldiers
Cricket is the only sport that can be compared with war, not something appreciated by fans. Probably because we tend to forget that wars are not all about violence, one can win a war even without fighting. All it takes is a commander with his brave soldiers. Virat Kohli is that figure for team India. He is the leader who inspires everyone around him to unlock their full potential, give their 100%, and not give a hoot to what others say. The intensity he brings on the field works as a war cry for his men. The never-give-up mindset that he brought to the team has eventually got engraved in every single member of the team.
Read More: WTC21: Why is India not at fault for losing?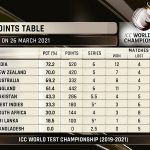 No matter whether Virat plays, the team always plays with the mindset and passion Virat Kohli brought in. The new guys especially believe in giving it back and It's almost like XI Virat Kohlis playing together. Virat is declining as a batsman and may retire in the next 3-5 years but his shadow is already immortalized in this team.
The Priorities
India doesn't face the problems England is facing now. Test cricket remains their top-most priority unlike a few others with loosening focus enough on test cricket.
This starts right from the school level where 2-day, 3-day, and 4-day matches are the norm. Almost everyone wants to excel in test cricket and everyone in the domestic circuit plays the Ranji trophy. At the top level, being part of the big three, India plays a lot of test cricket. Having a skipper who loves and prioritizes red-ball cricket helps too because the country eventually follows its leader. Having said that, it is not a disrespect to other formats. The carving path shall cover the importance of all formats, something BCCI has done quite well.
What do you think?
What else do you think contributed to India's success? Share your thoughts in the comments section. If you are on Twitter, do write to us at @CricBloggers or to me at @sahpmihr