Undoubtedly, India has the biggest cricketing talent pool in the world. However, the lack of quality all-rounders, especially fast bowling all-rounders is a concern for a long. In a shorter format, to make a formidable side, every team requisites quality all-rounders. However, India's squad for the T20I World Cup has only 2 all-rounders – Hardik Pandya and Ravindra Jadeja. In fact, Hardik isn't bowling due to fitness concerns, thereby the all-rounder department looks even leaner. Hardik has struggled often with his fitness in the last couple of years. In this blog, we are assessing Hardik Pandya – the all-rounder, and look at 3 names for his backup in the future. 
Hardik Pandya: An Asset 
Hardik Pandya is an absolute asset to any t20 team. His power hitting at the back end and bowling with 140 KPH is invaluable. However, he might turn into a liability if struggles with his fitness and fails to provide the finishing touch with the bat. In IPL 2021, he played 12 matches but didn't bowl in a single one. In fact, he struggled to get the form with the bat as well. Even in IPL 2020, he didn't bowl but provided valuable runs with the bat at an average of 35 and an impressive SR of 178.
Indian team management has managed his workload well in the last couple of years, to get a few overs in the T20I World Cup. Similar to his IPL 2021 campaign, he didn't bowl and looked out of form in the game against Pakistan.
Read More: SriLankan Cricket – Back & Climbing up the heel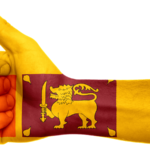 Nevertheless, everyone is acquainted with his potential with the bat and bowl. However, Hardik bowling a few overs and providing power hitting at the back end is very crucial for India's successful run in the ongoing tournament. Even though there isn't any like-to-like replacement available for Hardik Pandya, here are the few names who can be a backup option for him in the future.
1. Venkatesh Iyer 
After a few eye-catching knocks in 2nd half of IPL, Venkatesh Iyer is on the radar of selectors. He was picked as a net bowler for the T20I world cup illustrates his further impact with the bat. Unlike Hardik, he is a top-order left-handed batter who can bowl medium pace. He played 10 matches in IPL and scored with an average of 41 and SR. of 128. Selectors will have a close eye on him in the upcoming Domestic Season. 
2. Shardul Thakur 
Commonly known as Lord Thakur, is capable of hitting a few with the bat. Shardul's crucial breakthroughs with the bowl are not unknown anymore. We have seen glimpses of his batting on many occasions. However, the big question is – Will he be able to provide consistent performance with the bat at 7 ? Well, according to me, Shardul batting at 7 is slightly above. However, he can be trained further if he is considered to be a potential candidate for that role. He can work on his batting a bit more, and he will be a good option at 7. 
3. Abdul Samad
Abdul Samad, a youngster from Jammu and Kashmir is a very exciting future prospect. He is known to hit maximums against the best bowlers of the world – Bumrah, Pat Cummins, Rabada, and Nortje. In 18 innings so far in IPL, he has an average of 15 and SR. of 146. His average of just 15 doesn't justify his talent. Nonetheless, he has the potential to clear the fence with ease. He can bat at 6 and provide those crucial quick runs at the back end if worked on his consistency. Though he needs to work a lot on his bowling, he could be a good 6th bowling option. However, he is still 20 years old and needs to play a few more domestic seasons to gain some experience under his belt. 
Conclusion
Krunal Pandya, Lalit Yadav, and Deepak Hooda are a few other options. Lalit Yadav too has good T20 numbers in batting and bowling. He can bat in middle overs and provide a few quality overs with his off-spin.
On the first look, there aren't any prominent options to replace Hardik as of now. All the considered above needs at least a bit of training.  However, all those young talents, if invested and given a consistent run, might be a good option in the future. 
Hopefully, Hardik Pandya gets back to his form and fitness, thereby helping India to form a formidable side in the ongoing tournament.
What are your Options for Hardik Pandya?
Please share your views in the comments section, or write us at our Twitter and Instagram handle, and share our page with interested fantasy cricket enthusiasts. You can also write directly to me at Sahil Raj.