No three letters evoke as much emotion among a billion people as the IPL. The IPL has become synonymous with a carnival of sorts, especially among the children who have come to associate their summer break with this tournament. However, IPL is nothing short of a cash carnival for the franchises too. As soon as a window opened, two giant business groups – RPSG and CVC Capital Partners – sneaked in with the franchise ownership, named Lucknow Super Giants and Gujarat Titans respectively.
After decoding the strategies for the settle franchises, the last one of the IPL Auction Strategy series is reserved for the new franchises. Since both are new, their strategies shall be clean and simple. To get on board with experienced franchises.
---
Note: For a better reading experience, we have made it a multi-blog series. This is the last blog of the series. Here are the first, second, third, and fourth blogs of this series.
---
LUCKNOW SUPER GIANTS
Batting
Having paid a fairly large sum of money for their skipper, it is evident the franchise wants KL Rahul in charge for the next few years. The next step would be to go after a strong Indian core, for which they could look at batsmen like Rahul Tripathi, Deepak Hooda, or even Nitish Rana.
Bowling
Following this, they would look to acquire the services of some Indian pacers to support Bishnoi. The likes of Deepak Chahar and Shardul Thakur would certainly be on their radar and they provide some backend support with the bat too. Picking Marcus Stoinis in the draft means he will be the X-Factor overseas, who can bat both at the top order and the middle. With the addition of Gautam Gambhir to the support staff, fans could expect a game plan on similar lines as the one KKR possessed during their peak years.
GUJARAT TITANS
The Fixed Deposits
The Ahmedabad franchise decided to go for join 15cr prices for Hardik Pandya and Rashid Khan, showing how important those two players are to the future of this team. Add Shubman Gill to that, and we have three solid pillars around which a solid team ought to be put together. In these players, they have a solid Indian opener, a dependable finisher who isn't a very experienced leader, and a 4 over-bank.
The Future Investments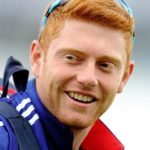 The slots to fill would be a hard-hitting overseas opener, preferably Johhny Bairstow or Quinton De Kock as they give a keeping option too. Just like their fellow new franchise, Ahmedabad too will be eyeing some good local pace talent who could revolve around Rashid Khan forming a solid bowling lineup. They would be eyeing Krunal Pandya too, thus giving both brothers an opportunity to represent their native franchise.
Wrapping Up the Auction Strategies Series
With the auction strategies decoded for the two franchises in this blog, we wrap up the series of blogs. We thoroughly enjoyed decoding it. We hope we were able to bring you some solid plans and information on the table.
What is your IPL Auction Strategy for the New franchises?
What is your IPL Auction Strategy for DC, CSK, and PBKS? Do share and comment in the comments section. You can also write us on our Twitter and Instagram handles. And reach to me directly at my Twitter handle Ishan Bhattacharya. Please do not forget to share this blog with other cricket fans.
---