RCB v CSK brings up a fascinating rivalry led by two giants of Indian cricket. A rivalry we all cricket enthusiasts crave to watch every year. As far as records are concerned, CSK leads the chart against RCB by winning 17 out of 27 matches. In the last encounter between the sides, CSK beat RCB by 69 runs earlier this year. Moreover, RCB lost their first match of the 2nd phase of IPL 2021 against KKR by a significant margin.
Nevertheless, RCB is well poised on the IPL 2021 points table. The Kohli-led franchise will look to improve those records against CSK when they gear up for the match today. In this blog, we are attempting to analyze RCB's potential fightback plan to tackle CSK after a depressing loss against KKR.
RCB: Rethinking Areas
After a promising start in IPL 2021, RCB seems off track in its last 4 matches. Even though it won't be right to over-assess just after 1 loss in this phase, some areas are definitely demanding the relook ahead for the game against CSK. Here is some number crunching that will help towards the decisions in those areas.
Opening Partnership
Barring the match against Rajasthan Royals, Virat- Devdutt duo has scored at a moderate avg of 21 and SR of 134 in 6 matches. However, there isn't a single 50+ standing in those games. Perhaps, the duo played too many low -percentage shots in a temptation to use the powerplay effectively and lost the wickets in the process. Especially considering that both the players have a similar approach.
More about RCB: RCB's strength and Opportunities in IPL2021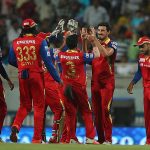 No.3 Dilemma
In this season, RCB has tried multiple options at 3. However, None of the players have cemented their place. Will it force another change? Well, leave that to RCB management to answer. However, I am tempted to open with Azharuddin and push one of Virat and Devdutt at 3.
Azharuddin may not score big but he can assure a quick start against CSK's bowling attack at Sharjah – venue expecting to offer a batting-friendly wicket. Another exciting option is to move Maxi at 3 which is unlikely to happen. After all, he is most effective a no.4.
Addressing a Spin game
RCB has struggled to play spinners in middle overs since last year. That is one core reason to acquire Glen Maxwell this year. To a large extent, he has performed well in that specific area. However, in all 3 matches RCB lost, Maxwell failed to deliver big runs. Hence, they need someone to cover it for the game where Maxwell fails. Considering this, Virat Kohli at 3 makes even more sense.
Read More: Captain Contemplation for CSK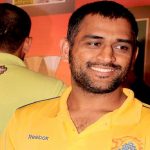 The stats below reflects the performance of batters against spinners in all 3 matches RCB lost.
| Team | Strike Rate | Wickets Lost |
| --- | --- | --- |
| Royal Challengers Bangalore | 74 | 13 |
| Opposition | 139 | 04 |
Having a left-hander in middle overs along with Maxwell might help RCB to tackle spin. In the last game CSK, Jadeja exploited the disadvantage of having all right-handers. The result? Well, RCB lost that match too.
In addition, RCB must consider playing Tim David qt 6. He is in good form and can solve their issue of lower-order batting.
Bowling Department
Since Harshal Patel bowls in the middle overs, RCB lacks a bowler who can control the proceedings in the powerplay. Moreover, RCB can also look to replace Jamieson with either Chameera or George Garton. In IPL 2021, CSK batters had an SR of 153 and lost only 9 wickets against spinners.
Though Moeen Ali playing at 3 attacks spinners, he has been scalped 5 times by spinners in 7 matches. Ruturaj's struggles against left-arm quicks are well-known. He has got out thrice in 5 games against left-arm quicks. Considering CSK's domination over spin and batting-friendly wicket at Sharjah, RCB should go with the combination of 3 pacers + Harshal + Chahal.
Team Combination
On the basis of the above analysis here are a couple of the team combinations that RCB can go in with:
Combination 1
Azharuddin
Virat/Devdutt
Devdutt/Virat
Maxwell
AB de Villiers
Tim David
Harshal
Saini/Shahbaz
Chameera/Garton
Md. Siraj
Y Chahal
Combination 2 (AB keeps wicket)
Devdutt
Virat
Maxwell
Sachin
AB De Villiers
David
Harshal
Saini/Shahbaz
Chameera/Garton
Siraj
Chahal
CSK: A team to beat
On the other hand, CSK looks quite settled and solid at the moment. RCB will have to play their best game to beat CSK. In the last match, Ruturaj showed his class. Faf too is coming on the back of the good form in CPL. CSK is expected to go with the same 11 they played against MI. One probable change would be to bring Sam Curran who is available now. Definitely, CSK would look to win this match and reach the top of the tables.
What do you think?
Tell us what you think can be RCB's fightback plan against in RCB v CSK game? You can write in the comments section, or on the Twitter and Instagram handles.  You can also write directly to me on my Twitter Sahil Raj.