"Glenn Maxwell. This 10 crore cheerleader proved very costly for Punjab. His IPL routine for the last few years has been of shirking from work but this season he broke that record as well. This is what you call a highly paid vacation." These were the exact words by Sehwag about Glenn Maxwell in the IPL2020. Since Maxwell has justified his hefty price tag only in one season, Viru's Comments might substantiate. In fact, IPL 2020 was the worst season for Maxwell where he didn't hit a single maximum.
Nevertheless, RCB paid an additional INR 4 Cr (Rs. 14 Cr in total) in the IPL 2021 auction to acquire him. Isn't it enough to reflect the level of trust and expectations on Maxwell's ability? And Do I even need to mention the potential of Maxi on his given day? Probably, his IPL average of 23 might not advocate his dominance though.
The first phase of IPL 2021 saw some good performances from him. Glenn Maxwell at RCB is a different tale. In this blog, I would seek to tell that tale by analyzing his IPL2020 and the 1st phase of the IPL2021 campaign.
| Season | Inns | Runs | Avg | Strike Rate |
| --- | --- | --- | --- | --- |
| IPL2020 | 13 | 108 | 15 | 101 |
| IPL2021 | 7 | 223 | 37 | 145 |
Batting Position Dilemma
As we are acquainted, Maxwell has produced quite a few t20 masterclasses for Australia. He has been a floater for Australia rather than batting at a same position. In 72 T20I matches, he has batted everywhere from opening to No.8, which illustrates the story further. Let us look at his numbers at positions 1-6 in International Cricket:
| Position | Inns | Runs | Avg | Strike Rate |
| --- | --- | --- | --- | --- |
| Opening | 02 | 211 | 211 | 224 |
| #3 | 12 | 191 | 19 | 143 |
| #4 | 32 | 958 | 34 | 159 |
| #5 | 15 | 359 | 27 | 147 |
| #6 | 03 | 57 | 19 | 146 |
However, his majority of innings have come at number 4. Not to mention that he has  performed his best at that position. Let us now look at the batting positions of Maxwell in IPL2020.
| Did not bat | At #3 | At #4 | At #5 |
| --- | --- | --- | --- |
| | | | |
In IPL2020, he majorly batted at 5 for PBKS, which is not a best position for him. Contrary to that, he batted at 4 for RCB in this edition of IPL, his most preferred position.
Difference of Batting at 4 and 5
Batting at 4 and batting at 5 are two different positions in a T20 game. Let us look at the reference below:
Maxwell's SR Progress in IPL2021 at #4
| 0-10 balls | 0-20 balls | Overall |
| --- | --- | --- |
| 110 | 149 | 145 |
Though Maxwell is a destructive batter, he takes time to settle in before playing big shots. In IPL2021, he goes at 110 SR for first 10 balls, but scores at an SR of 178 between 10-20 balls. Overall, he scores at 145 SR, which is excellent for #4 batsman.
SR Progress in IPL2020 at #5
| 0-10 balls | When played 10+ balls | Overall |
| --- | --- | --- |
| | | |
Similarly, Maxwell took time with the first few balls in the IPL2020. Unfortunately, he failed to convert it after 10 balls there, and the SR fell down to 99. Perhaps, due to batting at 5, he got to face fewer balls. Moreover, he played less than 10 balls 5 times (out of 9 innings) and remained not out 3 times.
Hence, batting at 4 and 5 are pretty different for Glenn Maxwell. It would be safe to conclude from the above references that Maxwell's batting position has played a massive part in his improved performances at RCB.
The Role and Position for Glenn Maxwell at RCB
Maxwell had this to say as an MoM in the post-match presentation during IPL2021:
"It's a very nice start, a new franchise for me and they have given me a specific role. To start like this is really nice. It's nice to have batters behind you, you have freedom with AB to come and it's a very similar role I have in the Australian cricket team. The support staff has been backing me as well. It's just about using the experience. Get myself in and then go for the runs. Probably having those guys behind me is a luxury at RCB,"
These words of Maxwell summarize everything about his role at RCB.
ReadMore: Why Hasaranga is a best fir for RCB?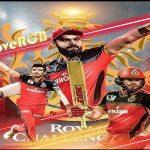 Glenn Maxwell at RCB can be summed up as:
AB still in the hut allows Maxwell to play with freedom
Maxi has been assigned specific roles in the middle overs which suits his style of play
As mentioned above, Batting at 4 allows him to take time before going berserk
The presence of Virat and AB allows him to play as a third fiddle
Conclusion
It might not be wrong to say that PBKS underutilized Maxwell. Any team usually experiments with the batting position of their best batsmen when they don't perform. However, PBKS stuck with him at 5 which went against Maxwell and the franchise.
With the numbers presented here, his batting failure in IPL 2020 might be justified now. However, the batter of Maxwell's Caliber not hitting a single six in the tournament still can't be rationalized. Maxwell played a vital part in RCB's campaign in the first phase of IPL 2021. He would look to further contribute in the next half, and who knows, he can be a reason behind 'e sala cup namde' for RCB.
What do you think?
What do you think are the reasons behind Glenn Maxwell at RCB is a success story? Do tell your thoughts on it on our Social Media handles Twitter and Instagram. You can also write to me at Sahil Raj.