Word "Pak" means pure at the heart. That truly resembles Pakistani cricket fans. No matter what, they have supported their team with a pure heart. Either it's Pakistan or their second home of UAE, fans have turned up in numbers to support the cricket team. Fans have boosted the morale of the cricket team time and again, either from the lows of 1992 world cup to win it or 2017 champions trophy.
True Passionates
The Pakistani cricket team is known for its dynamic nature of performance, but not the supporters. Wherever Pakistan plays cricket, you can find a voice of supporters in the stands. If you hear the chantings of "Dil Dil Pakistan", you are near the passionate Pakistani cricket fan.
No matter what, they haven't backed up in supporting their cricket team. They've supported their team in the past, and we are sure they will, for years to come. Pakistan cricket fans are true passionates. Hats off to "The Passionates".
Chacha Cricket
Chaudhary Abdul Jalil aka Chacha cricket is a Pakistani cricket superfan. He regularly visits all the Pakistani cricket matches around the world. If you want to find him, look for a long white beard, and a cap on the head with a sequined star. If you cannot find him with that, spot a big Pakistani flag in the stands, and you'll find him around.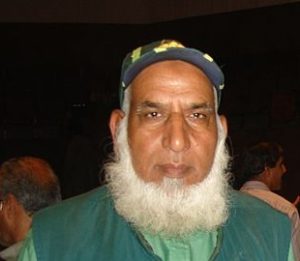 He is following Pakistani cricket team since the 1990s. As a reward, Pakistan Cricket Board sponsors him for every match now. He is famous amongst the opposition fans – Barmy Army, Bharat Army – as well.
Deserve More
It's been a decade since international cricket hasn't been played in Pakistan – barring a couple of T20 series. The ones who've suffered the most are the fans. They deserve much more than this, and cricket must return to Pakistan for these true passionates.