South Africa is not a team that most people will rate highly in WT20 but they are pretty decent if you look at their combination. If they play up to their potential, they definitely have a chance in a format that is highly volatile. Here is our Analysis of their WT20 squad.
Squad-Temba Bavuma (C) Quinton De Kock, Bjorn Forttuin, Reeza Hendricks, Heinrick Klassen, Keshav Maharaj, Aiden Markaram, David Miller, Wiaan Mulder, Lungi Ngidi, Anrich Nortje, Dwaine Pretorious, Kagiso Rabada, Tabraiz Shamsi, Rassie Van Der Dussen.
Read More: Top 5 Players to watch out for in T20WC'21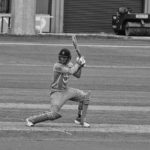 No to 'Free Agents'
Fans were expecting big names like Faf Du Plessis, Chris Morris, Imran Tahir, and even AB De Villiers to make wildcard entry into the WT20 squad. These prospects had the potential to make South Africa a seriously strong team. However, none of these players made it to 15 when the squad was announced. Jonty Rhoades later revealed that they failed to make a deal with these 'free agents' as they are not under South Africa's central contract anymore.
Aiden Markram to open?
Aiden Markram is a fine player of T20 cricket. He usually seeks to maximize the powerplay and also feasts in the middle phase. It is understood that the opening position is his preferred one. South Africa has tried multiple partners for De Kock over the last two years, ranging from Janeman Malan to Temba Bavuma, and, none of them have succeeded in sealing the spot. Markram on other hand is getting wasted in the middle order. It will be fun to see if Markram is moved up.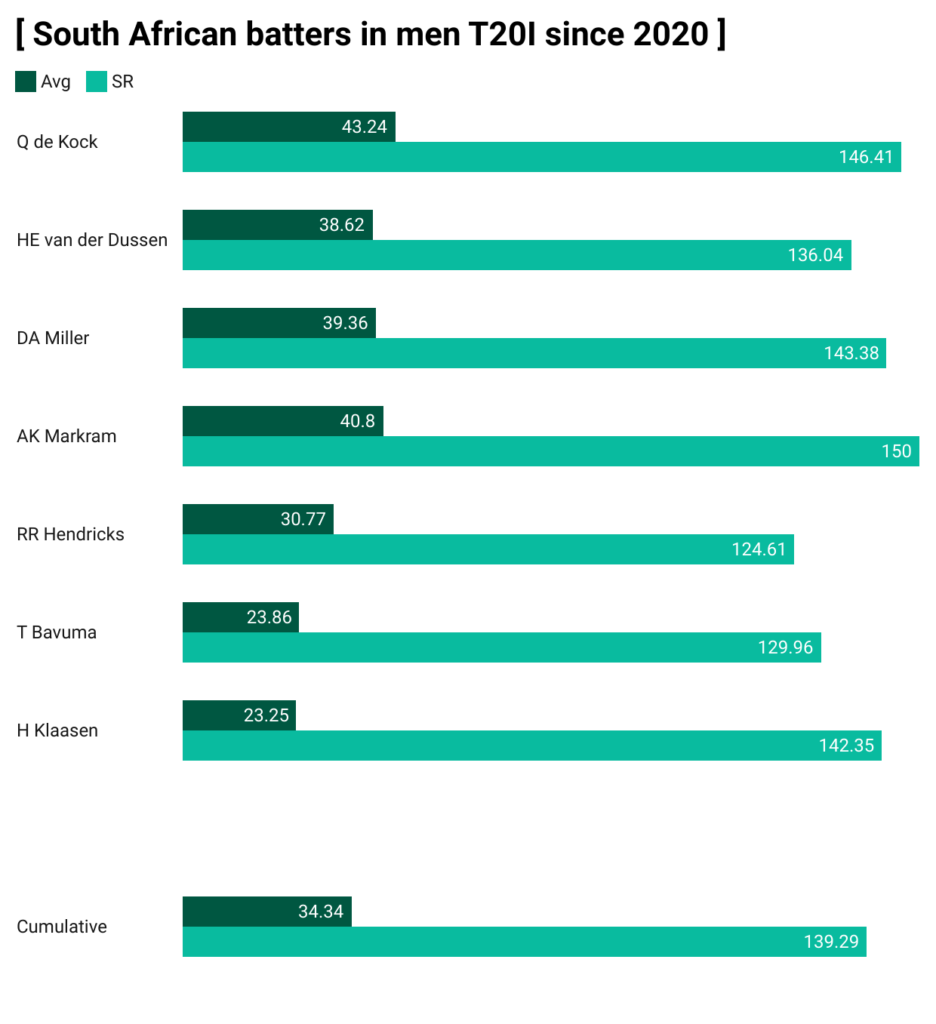 Skipper Temba- statistically weakest batsman
CSA's obsession with Temba Bavuma is beyond my understanding. Naming your best batsman as your skipper is definitely a flawed methodology but at least your skipper should be a sure-starter in the XI on merit. Temba is a talented young man but hasn't really performed enough in T20I yet. Since 2020 he is averaging under 25 and striking at under 130. It won't be a bad decision to drop him for someone like Janeman Malan. But now he is undroppable being the skipper.
Ngidi, the third pacer?
South Africa has always backed Lungi Ngidi to be their third pacer alongside Rabada and Nortje. Unfortunately for them, Ngidi's performance has been really below par over the last two years. Batters have succeeded in targeting him and he is struggling to keep his economy down. Since 2020, he is giving away runs at 9.84 RPO which is awful wrt current standards.
It will be a wise decision for SA to move on from him and give that slot to someone like Fortuin or Mulder.
Our XI
Quinton De Kock
Aiden Markram
Temba Bavuma
Russie Van Der Dussen
Reeza Hendricks
David Miller
Keshav Maharaj
Kagiso Rabada
Tabraiz Shamsi
Anrich Nortje
Bjorn Fortuin
Your Views?
Nobody is expecting South Africa to do well and that's something that can go in their way. Sometimes it's nice to be underdogs. Do you expect South Africa to qualify for knockouts? Do write in the comments section or write us on Twitter or Instagram. You can directly write to me at Mihir P Sah.