Every world cup – or any ICC event for that matter – has always been special. In addition to the team competing for the world title, it offers much more. Amongst those is a glance into the future of cricket. An area that helps us to understand individuals, who arrive on the big stage without many expectations, but changes the course of the game or tournament single-handedly.  As the T20 World Cup'21 looms closer in the UAE, I have picked out 5 players to watch out for from the initial squads by the teams competing in October.
Glenn Phillips
The first on the list is a big-hitter from New Zealand. Truthfully, his name only came into my head when I watched him in the local NZ t20 tournament on a late Friday night here in the UK. Since then I have seen a destructive and powerful batsman that NZ has been looking for, for some time. I am sure Kane Williamson is happy with the prospect of having Phillips in the middle-order at the T20 World Cup'21. Even in the recently concluded CPL tournament, his scores are quite impressive. The ability to strike the ball at 149.7 shall be a massive boost to New Zealand's T20WC campaign this year. An experience of 500+ T20I runs will be his own confidence booster. As fellow New Zealander Mitch McClenaghan points out in this tweet, Glenn Phillips is the one to watch out for not just in IPL but even in the upcoming T20 World Cup.
Sound. I think opportunity may be limited with 7 games left but for sure a great grab for any side next tournament

— Mitchell McClenaghan (@Mitch_Savage) September 18, 2021
Hayden Walsh Jr
Hayden Walsh Jr – an upcoming spinner – from the West Indies is second on the list. In the recently concluded series against Australia, the leggie picked up 12 wickets in 5 matches. The pitch conditions in UAE are very much expected to suit his style of bowling. Along with the drift, Walsh Jr gets a good bounce due to his height. The variations in his armory will be quite useful in the middle-overs. His role will be vital for WestIndies, considering that he is the only spinner in the squad after Narine had to be left out. He thrives to perform on the international stage. In spite of a quiet CPL, he is one player to watch out for in the upcoming T20 world cup.
Read More: England WT20 Squad Analysis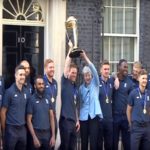 Josh Inglis
This Australian wicketkeeper-batsman has been lighting up the t20 franchise cricket over the past 12 months. It won't be too much to say that he has deserved his place in this Aussie lineup. In his last 10 T20s, he has scored impressive 333 runs with 1 century and 2 half-centuries. The numbers are definitely justifying his selection. Importantly, he adds the floater value to the Australian XI. As the Australian chief selector pointed out, Inglis has been selected for his finishing abilities. However, he can also play at the top in case Josh Philippe fails to fulfill his role at the top. If you are watching the game of Australia, do watch out for Inglis.
Liam Livingstone
This is an open secret, isn't it? Well, what more can I write that has not already been written about Livingstone. Here are a few important values he offers to this English side:
A floater power-hitter who can bat at any position in 1 to 5
Ability to hit in the powerplay or the finisher's role
Ability to hit pacers and spinners alike
Can offer a couple of overs every match with his leg-breaks if needed be
In just 7 T20I inns for England, he has already scored 206 along with 1 century. The more astonishing fact is that he has scored these runs at the whopping SR of 167.47. In a power-pack English batting lineup, Liam will have the freedom to hit from the first ball, which makes him a dangerous proposition. I will be surprised if he doesn't finish among the top-five run-getters in the upcoming ICC event. Do watch out for Livingstone in the T20 world cup'21.
Read More: Team India – The Comeback Kings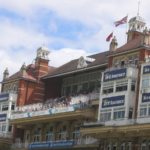 Rassie Van Der Dussan
Van Der Dussan has been in Proteas' white-ball team for a while and has had some match winnings games over the past few years. Though people may say he is inconsistent, from what I have seen – especial over the past 2 years- he is a big-hitting middle-order batsman.
He is a busy cricketer, suitable for every phase of the game. Rassie will be a key player for SA, in either case, chasing or setting a target. The opposition teams will specifically be planning to contain him while facing SA in the UAE. An experience of 29 T20Is and SR of ~135 will be vital in the middle-order for South Africa. The average of 36 in T20I tells a different story altogether about this relatively quiet player.
I wish all these players a great tournament. Hopefully, the whole world can see their talent as I saw across their performances at the different stages.
Who are your top five from T20 World Cup'21?
I am sure there are can be other players too but I will leave this for the readers' suggestions. So, who are your Top 5 Players to watch out for in T20 World Cup'21? Do share with us in the comments section, or on the Twitter and Instagram handles.  You can also write directly to me at my Twitter handle Krish Patel.