A team that bundled out for a double-digit score & lost the test match by an inning. If you think that's enough misery then hold up, the same team collapsed once again on a fairly easy wicket and ended up with a first-inning deficit of about 100 runs in the new game. The events that followed might seem to be fictional but are not. They are real. This is a story of the comeback kings who yet again scored a come-from-behind victory against England at The Oval. First, Let me take you back to the point when India was seven down for some 120-odd runs.
Shardul's resistance and English escape
Captain Kohli was back in form and tailored India's way to 100 runs all alone but as they say, nothing lasts forever. He eventually fell to Ollie Robinson but at least it was a distinct way of dismissal. Shardul Thakur arrived with one job; Counterattack. An Indian batsman hitting English bowlers all around like a T20 game and no, it was not Rishabh Pant. Most of us thought that Gabba was a fluke for him but test cricket is probably too tough to crack just by luck. Shardul was now batting with the tail and considering that he himself is a part of the tail on paper, there were no attempts to farm strike. It was a game of hitting the ball and Shardul was not interested in complicating it any further.
Read More: Lessons from Leeds for Team India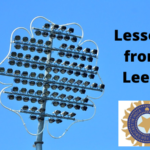 India had managed to score 191 – a sub-par total. As a result, India was still hustling against all odds to find a way to restrict lead and somehow managed to find England at 150/6. Ollie Pope was batting in his home ground where he averages more than 100 in county cricket and as expected he brought the lead back home. India was once again pinned down and fans were already ready to accept another defeat. The critics' guns were already pointed at Kohli's head for not playing everyone's favorite Ravichandran Ashwin. More importantly for sighting that SLA Jadeja is a good matchup against the left-handers at the toss.
The fightback
There might have been a lack of confidence among Indian fans but definitely not in Indian openers. First, it was Rohit's first away century – probably the first of many – that gave the control. A new improved Pujara's manufactured intent helped him create a lot more scoring opportunities than before. In terms of scoring, it was his best in the last 2 years, pulling off Moeen on the up, upper-cut against Robinson, and those typical Pujara singles towards leg-side.
Read More: Second Innings – Rohit Sharma: A Test Cricketer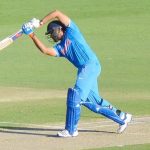 Kohli alongside was batting with his usual flamboyance and looked as solid as he can get. He took on Jimmy with beautiful textbook shots, giving us the aesthetics to stare at all day long in the process. It ended in an unexpected fashion when he nicked one off Moeen out of nowhere. Later the Lord (Shardul) arrived with his tail-ender homies once again and took the lead to a huge number. Pant got his first fifty and looked assured till the end. There were contributions from everyone except Ajinkya who averages below 20 in test match cricket this year. It is very much possible that he will still play the next one because the team won. However, getting out twice in eight balls will certainly raise questions and might push him towards the dead-end of his career.
Picking 10 on 'flat' track
The target of 368 was huge and required some serious effort but for some reason, English fans still had a sense of belief. When Burns and Hameed had that unbeaten 77 runs partnership at end of day 4, Moeen came out and said that the pitch is so flat that Indian tailenders were playing straight drives on it. He might face some heat now but he was not wrong, there were no real demons in the pitch. Though there was help for Jadeja as the rough was prepared for him; probably what Kohli was talking about and most failed to comprehend. Jadeja bowled a decently long and economical spell from one end and was consistently hitting the rough.
This helped India in more than one way. Just before lunch, Siraj was finding something that is now pretty rare in England and gave all of us some hope. Jadeja successfully prepared the ball for reverse swing and post-lunch, Bumrah used it to dismantle the English lineup. He bowled laser-guided reverse-swinging yorkers mixed with bouncers. Bumrah was quick, crafty, relentless, and bowled long spells even on day five of the test match, setting up yet another comeback win for India. Kohli's bowling changes were absolutely spot on. Everything he touched turned into gold, be it bringing Shardul to get Root or putting Moeen against Jadeja.
What's Ahead for the Comeback Kings?
India will eye winning the series 3-1 in Old Trafford. If that happens, it will probably be the second greatest test series win for Virat after the 2018 Border-Gavaskar trophy. There will be changes as Bumrah and Siraj have played all four games and have bowled a lot of overs going to the IPL. There is a chance that Rahane might be rested too as Vihari and Agarwal are sitting out desperately waiting for a chance.
For England, both Robinson and Anderson have bowled more than 160 overs but looking at their resources, it does not look like they can afford to offer the rest. Jack Leach will definitely play as Moeen failed to perform either way in both the test matches. Jos Buttler will return to the XI after his paternity leaves. It'll be interesting to see if England can bounce back yet again.
What are your thoughts?
Do share your thoughts about the comeback victory for India, and changes for OldTrafford, in the comments section. You can also write us on Twitter and Instagram. You can write directly to me at Mihir Sah.