"Mind is the most powerful thing. What you tell your mind is what will come out." These are the words of Rohit Sharma – the latest centurion in test cricket. He talked about the mental aspect in his recent interview with Dinesh Karthik for Sky Sports. After trying so hard for so long, he has finally cracked the test code. The performances in the ongoing test series in England and the performances before the series are two different stories. The former is the second innings of his career, a successful test career. Having said that, we aren't judging the career only by a century. In this blog, we review Rohit Sharma's red-ball career as a home and away batsman with the help of some numbers.
The Debut
Rohit Sharma marked his international debut – first in ODI – back in June'07 in ODI against Ireland. However, his noticeable performances started from the T20 world cup – especially a half-century against South Africa, followed by CB series finals in Jan-2008. Following that though he remained in and out of the team, noticeably missing out a place in the 2011 world cup.
Read More: Reveling Rishabh – from Debt to Asset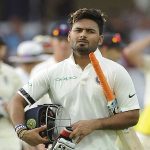 Rohit sharma had to wait till 2013 – due to up and down in his career, Rohit Sharma had to wait till 2013 – Sachin Tendulkar's final test series – for a callup in the red-ball team. He took the opportunity with both hands though, by scoring a century in on debut. Post the debut, he looked comfortable at home and scored a bucket full of runs, but struggled overseas – especially SENA countries. Te below table is his overall record in home and away conditions. The stark difference in home and away stats is the proof.
| R Sharma | Inns | Runs | Avg | Str Rate | 50/100 |
| --- | --- | --- | --- | --- | --- |
| | | | | | |
| | | | | | |
The SENA struggle
For any Asian batsman, the SENA (South Africa, England, New Zealand, and Australia) conditions are considered to be the toughest. It hasn't been too different for Rohit Sharma either. In the swinging and seaming conditions, the batsman has to put his head down, curb the natural instincts and play the waiting game. Unfortunately, Rohit wasn't able to control his attacking game before this England tour. Subsequently, he struggled to score big runs everywhere. Here are some numbers that reflect the story.
Read More: Sachin Tendulkar – A Burdened God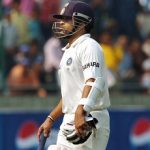 | SENA Countries | Inns | Runs | Avg | Balls/Inns | 50/100 |
| --- | --- | --- | --- | --- | --- |
| | | | | | |
| | | | | | |
The Second Innings
The current England tour started with a WTC21 final against New Zealand. Though India lost that vital lone game, Rohit Sharma looked determined from word go. The opening partnership with Shubman Gill in that game set the tone for him in this series. It was the start of the transformation. This Rohit Sharma on the crease was a different one; the one who was in full control of his game. An opener who knew precisely about the ball to play, and the ball to left.
In the 10 inns on this tour, Rohit has played 101.5 balls per innings, 47 more per innings than his record in SENA conditions. Though the series is still poised very well, with a difficult result prediction, Rohit has heavily impact India's game. One may say that he has covered for the fluttering middle-order of Kohli, Pujara, and Rahane. The century at The Oval is icing on the cake. Here are some numbers of his performance in the test series against England (till TheOval test)
| Inns | Runs | Balls | Avg | Balls/Inns | 50/100 |
| --- | --- | --- | --- | --- | --- |
| | | | | | |