A second-choice wicket-keeper batsman at the start of the season
Coming of age in the 4th test against England in Ahmedabad
The one TeamIndia can't play without
As the Indian summer comes to an end, team India has a lot of positives to build upon. However, none is more than the revelation of Rishabh Pant. At the start of the season, he was a second-choice wicketkeeper in all formats except the T20s. However, he didn't just come across as a mature batsman, but an even better gloveman, as the season progressed. At the end of the season, it was reveling Rishabh. A confident batsman, who could play the ramp shot to 145 Kmph Archer delivery, and a boosting keeper, humming "Spiderman.. spiderman" during the pressure stages of the game.
Reveling Rishabh: The Haunting Past
More than a year back, I wrote about how Rishabh Pant has been a burden for Team India, and how far should he be carried as baggage? After all, his inconsistency and lack of maturity costed the Indian team game after game. I still remember the 2019 world cup semi-final where he batted at crucial no.4. After early troubles at 24-4, he stitched an important partnership of 47 runs with Hardik Pandya. But then came that rash shot, which everyone – including the opposition – was expecting. As expected, he threw away his wicket at the crucial juncture in the game.
Read More: Team India's Fine Tuning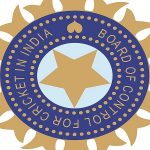 36 All-out: A blessing in disguise
Rishabh wasn't a first-choice wicket-keeper in the infamous Adelaide test – the first test on the Australian tour – where India was bundled for 36. Even though he had two test centuries on foreign soil, his inconsistency and his approach to the game were major concerns. You may say that 36 all out is a blessing in disguise in Indian history, which allowed his selection. And since then, it has been a reveling Rishabh for the team.
Reveling Rishabh: Coming of Age
Even though his match-turning innings in Australia – especially the Gabba one – are the lot to write about, there is one particular inning that marked his coming of age in the season. A 101 in India's first innings against England in the fourth and final test in Ahmedabad.
Read More: India's English Challenge number 34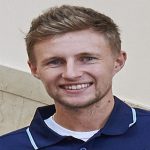 When he came to bat, India was already in a spot of bother at 80-4, trailing by 125 runs, on a tricky pitch. Even though he held an end, the team's position worsened at 146-6 when Ravi Ashwin lobbed a simple chance to the short mid-wicket. Since England had won the first test, Team India was under pressure for not letting them win this game. Joined by Washington Sundar, he didn't just take his team to the shores of safety, he ensured a good 50-runs' lead before he got out.
The preeminent aspect of his inning was his approach to the game. He played cautiously – shelving attacking instinct – till the team leveled the opposition's total. Once passed, he let his attacking side take over to punch a big blow on the opposition's confidence. Especially, that reverse ramp played against Anderson had a telling impact on even the greatest. Joe Root's reaction to hold on to Rishabh Pant's chance was the revelation.
On that day, Rishabh truly became that impact player, that every one of us was looking for. An impact player, who will be discussed in every opposition's strategy meeting, every single game. In Ian Bell's words: "You can't imagine an Indian side without Rishabh Pant in it" for years to come.
Conclusion
At the end of the Indian summer of 2020-21, India has a coming of age player (a wicket-keeper batsman), who will be a match-winner for years to come: A reveling Rishabh. We wish him and Team India the best to build on their recent success.