As the IPL2021 auction is approaching, all franchises are flexing their brain muscles to drill down their needs for a balanced team. For the teams like KXIP – with a huge purse – the list will be long, but a short one for Mumbai Indias. Through the series of Top Two needs of #IPL202, we will look at the top two demands of each franchise. To start with, this blog will talk about the top two needs of RCB at the IPL2021 auction.
After a dry run for three straight seasons, RCB managed to make it to the top four in the last edition. However, that was more or less a Trailtail. Something, that would be playing on the mind of RCB management while drilling down their requirements.
Top Order Batsman
The move of releasing Aaron Finch during this year's players' retention and release has opened up a top-order spot, straight for the playing XI. Having said that, they may not prefer to buy back Finch, looking at his struggles last season. Interesting, isn't it? So, who shall they go for? My answer would straight be Dawid Malan – A perfect #3 and the world's top T20I ranking batsman.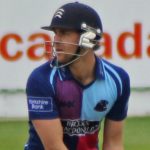 This is for a simple reason. Since the past couple of seasons, Kohli has been looking to open the innings – for a simple reason to play as many balls as possible, and build an innings. A stable hand in Malan at #3 will open that up for him. In Padikkal, Kohli, and Malan, RCB will have a formidable top-order at Chinnaswamy, alongside AB DeVilliers who can then play a finisher's role. So, Dawid Malan shall be the top need of RCB at the IPL2021 auction.
An All-Rounder
Now, this is an open secret that everyone knows. A position or a specialist that RCB has never been able to sustain with. Talk about Shane Watson and especially Chris Morris. A lanky South-African has been let go off in the recent players' retention list.
Even though RCB has acquired Daniel Sams for the same requirement, his form in the latter part of BBL10 was worrisome. Especially, on the ground as small as Chinnaswamy, they need someone who can mix-up the deliveries to stop the run-flow and take wickets. When I think about these criteria, I can think of Shakib-Al-Hasan.
Shakib can't just bowl good variations to stop the run-flow and take wickets, but can even strengthen the middle-order. According to the situation, he can bat above or below DeVilliers. If a couple of wickets fall early, can bat above ABD, and build a platform for ABD to launch from. So, Shakib-Al-Hasan – or a bowling all-rounder – shall be the second need of the RCB at the IPL2021 auction.
Conclusion
In Dawid Malan (a top-order batsman) and Shakib-al-Hasan (an All-Rounder), RCB can build a core for years to come. These additions can't just strengthen RCB, but provide a strong playing XI as well.
What are your top two picks for RCB at the IPL2021 auction? Do share them in the comments section.