The cricket fans across the world are looking at the Indian cricket in amazement. The talent, the depth, the quality in all departments seem to be unmatched to any other nation. Some are even suggesting the contemporary period to be the start of an era of Indian domination. An era here is a period of approx. 10 years with at least two captains. In this blog, I will try to look into my crystal ball and predict the team India in first 5 years.
This blog is about a perspective of how the team may look after the current stalwarts retire or are no longer in the red-ball contention. It's safe to say the current batting lineup is not as spectacular as the one it replaced. Some may even argue that certain players have underachieved. However, the coming generation looks to be as good as the previous one. So who are our next superstars?
Read More: Reveling Rishabh – From Debt to Asset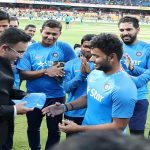 While I review it, I've also thrown in some numbers, along with an Indian international of that area to compare with. The choice of a senior player is based on fair competition rather than an outlier like Virat Kohli or Rohit Sharma.
The Batting
Opening Claims
The next generation seems to be packed with opening batsmen, something which India has not necessarily been blessed with in the past. Shaw, Gill, Easwaran, Paddikal, Jaiswal. All young, all promising, all fighting for two spots. It is safe to say Gill and Shaw will be given the green light to flourish and. Should they both fulfill their potential, we could be in for unprecedented starts – think Sehwag and Cook. One flamboyant and attacking from the first ball, the second with an unabashed hunger for runs, runs, and runs. Of the others, Jaiswal is still very young and could be the potential backup as could Paddikal. Easwaran one feels – especially considering the age – will have to blow the door down with a ton of Ranji trophy runs to get a look in
| Player | Avg | Str. Rate | 100s/50s |
| --- | --- | --- | --- |
| | | | |
| | | | |
| | | | |
| | | | |
| | | | |
| | | | |
Middle-Order Duties
With the emergence of openers, the middle-order seems to be light at least for now. Though certain players are playing as an opener in the IPL, they are as good in the middle too. KL may still be around in 5 years. He can be a great No.4 for a few years after Kohli retires. Others on the radar are Ishan Kishan, Sarfaraz Khan, Sanju Samson, Hanuma Virahi, Shreyas Iyer, and Priyam Garg.
Read More: Team India's Lessons from Leeds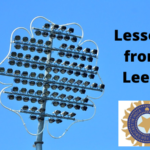 Kishan has started very well in the limited-overs formats and he is up there as far as mentality is concerned. That aspect counts a lot at the highest level. Though his FC career is modest, he is in the mix at the moment so one can see him make the step up. Sanju Samson needs first-class runs. IPL runs are not giving him a look in and he looks too eager to impress the opportunities he had been given. There is definitely a batsman in him he needs to take control of his first-class career and Debbie heavily for the next few seasons.
Lower-Middle Order
Vihari in 5 years will hopefully be a regular on the side and a player the others look to as an experienced professional who has had to work for his opportunities. Priyam Garg has come through the system graduating from the U'19 India team that were runners up in the world cup. He has had a barnstorming start to his first-class career and averages over 66. An indication that he is the one to keep an eye out for.
This brings me to the enigma that is Sarfaraz Khan. He came to my attention during the U'19 world cup where if I remember correctly, scored a half-century every game. He was touted as the next big thing. However, as with many before him, the hype has been a major distraction to him. There are some signs of a resurgence though. In the last Ranji season, he scored 928 runs at an average of 154.66. His overall FC average is 66.50. His numbers are too good to not get a look in by the authorities. The so-called "Mumbai Lobby" must do just that if they are a thing.
Gloves
I only see one name keeping the gloves for the foreseeable future and longer – Rishabh Pant. He will be a superstar of world cricket. Ishan Kishan and Sanju Samson are very able deputies though.
Pace Attack
Fast bowling is an ever-evolving best for India. There is a good crop of bowlers presently but even the future looks solid should the next generation be kept fit. Siraj in 5 years should be doing the role Ishant is doing now. So, who else is there? Prasiddh Krishna, Shivam Mavi, Nagarkoti, Kartik Tyagi, and Chetan Sakariya are the ones I have picked instantly.
However, you cannot discount a few more gems being plucked from the MRF academy. Mavi, Nagarkoti, and Tyagi are the ones with the express pace who need to be handled with care so make sure they come through to play for India and make their mark. Sakariya needs to develop more in terms of fitness but send to have a passion for the fight which should drive him.
| Player | Matches | Wickets | Avg | Str. Rate |
| --- | --- | --- | --- | --- |
| | | | | |
| | | | | |
| | | | | |
| | | | | |
Spinners
This is the most difficult department to predict. The lifespan of a spinner is longer than any other player. They can have 2 or 3 attempts to crack the game at the test level. For the purpose of this exercise, I am not going to name anyone that has already played test cricket.
The two that immediately come to mind are Ravi Bishnoi and Rahul Chahar. They are at the moment limited-overs specialists and have done well. They will need to develop their skills to be successful in the longer formats. Rahul has a decent FC record but Bishnoi is yet to play any FC cricket. Another name is Mayank Markande. A leggie who has an outstanding start to his FC career. An average of just over 22 in 17 matches looks very promising. Washi and Axar are already in the mix.
| Player | Matches | Wickets | Avg | Str. Rate |
| --- | --- | --- | --- | --- |
| | | | | |
| | | | | |
| | | | | |
My Crystal ball XI of Team India in 5 Years
This now only leaves one thing to do – pick the XI, so here it goes:
1. Shubman Gill
2. Prithvi Shaw
3. Vihari – then Paddikal
4. KL Rahul- then Shreyas Iyer
5. Shreyas Iyer – Ishan Kishan
6. Priyam Garg/ Sarfaraz Khan
7. Rishabh Pant
8. Washington Sundar
9. Kartik Tyagi
10. Shivam Mavi
11. Prasidh Krishna
Let's see in five years how wrong I am!
What do you think?
What is your prediction of Team India in 5 years? Share with us in the comment section, or write us on Twitter or Instagram. Or write directly to me at Nimesh_87.