The blackcaps are the dark horses of international cricket, ever since Baz and Hesson took over. Over the last seven years, they have performed well in almost all the ICC tournaments and even managed to win one. In this blog, we attempt to analyze the New Zealand team for the upcoming WT20 campaign.
The right mix of Experience and Youngsters
New Zealand's batting offers the finest of both worlds. The addition of blokes like young Glenn Phillips and still underused Kyle Jamieson has helped them in completing a line-up that always lacked top-tier, explosive lower-middle-order batsmen.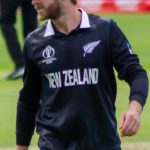 In the top five, they have three naturally aggressive batters in Seifert, Guptill, and Phillips, as well as two highly dynamic batsmen in Williamson and Conway. Glenn Phillips is X-factor for New Zealand, he does exactly what his namesake does for Australia and Livingstone might do for England. Batting at No. 5 is the toughest task in a T20 game, but Philips excels at it.
Along with Kane and Guptil in the batting order, the Kiwis have the experience of Ferguson and Boult to rely upon in the pressure situation. Jimmy Neesham has played in the leagues across the world to add that vital bit.
Read More: Fourth World cup semifinalist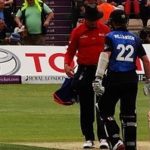 Masters of different crafts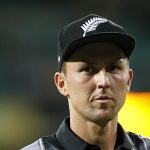 The kiwis possess a very complete pace attack; Quick and always right on the money Lockie Ferguson, a left-arm swing bowler who now bowls wonderful yorkers in Trent Boult, and a tall right-arm seamer who can potentially bully quite a lot of batters with bounce. Southee is probably not suited for T20 cricket in those conditions as he relies too much on movement off the pitch even in this format. But it is anyways highly unlikely that NZ will ever need a fourth seamer in this WT20.
The Kyle Jamieson factor
Just like Glenn Phillips, Kyle Jamieson is X-factor too. The numbers may not agree with this as he was selectively targeted by David Warner in his only T20I tour. As much as I have seen Kyle though, he is consistently improving and comes out better every single time. In IPL, he bowls alongside very economical Siraj and reaps the benefit of pressure from other ends. It is safe to assume that he'll continue the same with Boult. Add his skills with the bat to it and he brings that vital balance to the team.
Till now, the NZ management has used him at no. 8, probably a bit low for someone with his skills. Though this might be a fairly unpopular opinion, Kyle seems to be a better batsman than both, Jimmy Neesham and Colin De Grandhomme, to me.
Read More: Incredulous – Australian Opening Pair Turmoil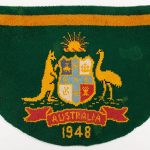 World-class spin attack
Unlike Aus, Eng, SA, and Windies, New Zealand is blessed with two top-tier spinners in Ish Sodhi and Mitchell Santner. A cherry on the cake; Santner is an all-rounder. They both are experienced and their performances in a WT20 back in 2016 are still fresh in our minds. Though they turn in the same direction, they have still proved to be effective together.
Probable New Zealand  XI
Martin Guptill
Tim Seifert
Kane Williamson
Devon Conway
Glenn Phillips
Kyle Jamieson
Jimmy Neesham
Mitchell Santner
Ish Sodhi
Lockie Ferguson
Trent Boult
This playing XI offers an insane batting depth – till number 8 – along with a very strong T20 bowling lineup. Theis team has Six bowling options, ideal for a T20 team and explosive batsman spread all around the order.
What do you think?
What are your thoughts about the New Zeland team in the T20 WorldCup? Do share with us in the comments or share with us on Twitter or Instagram handles. You can also write directly to me at MihirSah.