In the world cup 2019, Sri Lanka cricket team never looked like the one that can win a world cup. They weren't even considered to surprise someone. Though their win against England came as an upset and changed the tournament's outset, they never really looked like a complete cricket team. The team relied on certain players to get them through. They are a pale shadow of their own selves five years ago.
Dire State: Sri Lanka Cricket
Sri Lanka Cricket on the field isn't far from such performances. Only two wins – most remarkably against England in the world cup – in last 13 ODIs, speaks for itself. Calling back Jeevan Mendis in their world cup squad shouts about their condition. Jeevan Mendis – 36 years old – who hasn't played international cricket for 5 years: how can he be a part of world cup squad? Isn't it realistic to give a chance to a young player instead?
Heavy Reliance on Malinga Magic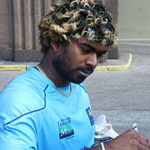 There isn't a doubt that Malinga wanted to be part of the 2019 world cup squad as much as Sri Lanka wanted him. However, the point of significance is about the team's complete reliance on him to win the games. The batting order did not score 300 in any world cup game Sri Lanka fully played. In fact, they didn't even threaten to break the 300-mark.
The incompetent batting line up clearly suggests a heavy reliance on bowling department. Even there, not a single player except for Malinga touched the mark of 10 wickets for the series.
Fat Fitness
During the world cup 2019, Malinga's bare upper-body picture became viral in the media. This picture reflected not just his fitness, but at least half of the Sri Lankan cricket team.
Coach Hathurasinghe's differences with Angelo Mathews are well-known. And even in the world cup, Angelo never looked 100%. If Malinga wasn't physically fit, nor was Thisara Perera. Jeevan Mendis was a reflection of a player coming straight in the team from the beach vacation.
Management Politics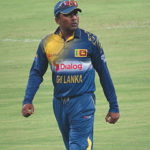 A denial of Mahela Jayawardene to take up Sri Lanka's coaching job just prior to the world cup wasn't a mere denial. He clearly stated his differences with Sri Lanka cricket management. Prior to team selection, he had clearly stated the team he wanted. However, selectors didn't select even half of what was asked for. It looked as if they were interested to assemble 15 members, who can fly to England, more than anything else. Irrespective of form, Niroshan Dickwella deserved a chance over Jeevan Mendis. A youngster for the grooming, instead of a veteran who's not in touch. But for Sri Lankan management's political approach.
At least the team picked up for their tour to Bangladesh shows some positive signs, with the inclusion of young players. Hopefully, management will assemble those "bits and pieces" to create a full-forced team that can challenge the world's best teams in world cup 2023.