Who is the greatest Australian Test batsman since the post-World war era? Some would choose Allan Border; some of them would vote for Greg Chappell; also Ricky Ponting would be among the top picks. But, in my opinion, Steven Smith is the best Australian test batsman after Donald Bradman.
Initially, no one had ever thought that the guy from Sydney who had started his career as a leg-spin bowling all-rounder would secure a place on the list of Greatest Test Batsman of This Century.
Debut: Steven Smith – The Bowler
Steven Smith made his debut in the series against Pakistan in England in July 2010. His main job was to deliver with the ball and he helped his nation to ensure 150 runs victory with a three-wicket haul in the last innings.
In the second innings of the second test, he scored 77 with the tail to ensure Australia could set a competitive target after his team was bowled out for 88 in the first innings.
Read More: The Perpetual Debacle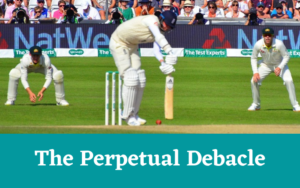 2014-2017: The Golden Phase
After being out of the team for more than two years, Smith received a call for the series against India in 2013. This year 2013, was just mediocre for someone of Smith's stature. The 2014 SA series was a breakthrough series for him and after that, there was no looking back. For each year from 2014-17, Smith averaged 70+ in each individual year. He played 14 test series in this tenure and averaged <40 in just one series (i.e. Australia Tour Of Bangladesh 2017).
2017 Test Series against India
Since the start of the 21st century, Matthew Hayden is the only other Australian Batsman before Steven Smith to manage a 50+ test average in India (at least 5 matches).
Smudge's third Innings hundred in Pune is regarded as one of the best test innings by a visiting batsman in India by Indian commentator Harsha Bhogle. With assistance from Australian bowlers, he led his team to one of the most famous victories on Indian soil.
"Our choice as the best Test innings is when the world's leading Test batsman defied form and a devilish pitch to produce a most unlikely, match-winning hundred." Wisden on Smith's Pune hundred.
Smith also scored centuries in the third and fourth tests of the series and finished the series as highest run better with 499 Averaging 71.29.
One Year Ban from Cricket
Smith was imposed with a one-year ban from international cricket because of the sandpaper ball-tampering incident. He along with his teammates were banned during the 2018 tour to South Africa.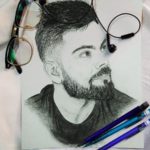 Comeback and 2019 Ashes
"When life gives you a second chance, hit it like Steven Smith."
The crowd was booing him in the first Ashes test but he just replied with a gentle smile and centuries in both innings of the match. In the second test, he was hit by a 148kmph delivery of JOFRA ARCHER when he was batting on 80.
The same crowd which was against him was now clapping when he came to bat again after being retired out and scored precious 92 runs.
He didn't bat in the second innings and was out injured for the third test. He again conquered the bowlers in the fourth test and scored a Double Century.
Smith finished the Ashes series with 774 runs in 7 innings averaging 110.57 with 6 50+ scores,3 centuries, and one double hundred.
During the Ashes, he achieved the second-highest ever test ranking with 947, only second to Bradman's 947.
Decline
After the 2019 Ashes, Smith just scored 811 runs in 23 innings of 14 tests with a mere average of 36.86. This is an average performance based on the standard he has set for himself. During this period, he scored just 1 century and 6 half-centuries. We are hoping for the comeback of this batting great. We wish he can entertain us again on the cricket field with his unique batting stance and technique.