Month and a half long cricket celebration are about to enter in its business end. Over the period of the past month, 10 teams fought the strong and hard battle, for few to go through and rest to bow out. With Pakistan just about missing its qualification, final WC2019 semifinalists are clear:
Australia
England
India
New Zealand
The above list contains four teams since four spots are up for grab. Does that mean all those who occupied the slots deserve it? Don't really feel that way for the tournament as big as the world cup is concerned.
Deserving Candidates
If you talk about the absolute deserving WC2019 semifinalists, there only are two: Australia and India.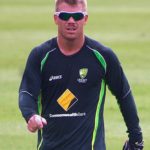 In pre-wc2019 tournaments, Aussies played excellent cricket. They dominated the games and series. And all that without their strongest batters, Smith and Warner. Once they returned, it clearly looked as if Kangaroos were here to dominate. The team from down under has always been a different beast in ICC tournaments, and it was evident in the 12th edition of the world cup as well.
David Warner and Aaron dominated the run charts and Starc dominated bowling department. Aussies were able to survive tricky pitches and vital moments.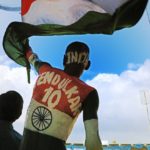 Team India, in contrast only has Rohit Sharma to chart any list. Point to note for two times world champion is that they have every bowler contributed in every match. To top it up, world no.1 Bumrah provided those vital breakthroughs when the team was in desperate need of. Though Kohli hasn't scored a century, five consecutive half-centuries did the job for them.
Loose England and NewZeland
The remaining two spots have been taken up by England and New Zealand respectively. However, does their performances warrant for a semi-finalist birth? That is an open loop question, which you can answer in the comments below.
Though England dominated every series they played in the last two years, T20I champions struggled to adjust on the tricky surfaces. Especially on the surfaces with difficult "hitting through the line". On such a pitch against Australia, England looked clueless.
Kiwis are equally disappointing. New Zealand won their game against weaker oppositions like Sri Lanka and Afghanistan but struggled against Australia and Pakistan. Skipper Kane is the only bright spot for the trans-Tasman team. Boult and Ferguson showed good performances, but the rest of the team has been mediocre.
Dark Horses stay put
With the inclusion of senior players like Chris Gayle and Andre Russell and strong pace unit, West Indies were considered to be the dark horses. Caribbeans did show the strong performance in their opening game, by bundling the opposition in just 105 runs. Unfortunately, that remained the only noticeable performance until they beat Afghanistan in a dead rubber. All that while, they just could not produce a positive result for themselves. The dark horses remained dark and did not shine as expected.