In ICC cricket world cup 2019, nearly 70% of the matches are now over. Though the race is open for sealing the knockout spots, few contenders – West Indies and South Africa – have already been knocked out. To say the least, South Africa has been one of the biggest disappointments of the world cup 2019, if not the biggest. Even though it is not an end of a road for South African cricket, they would look to overhaul the side. Here are a few points that Proteas should consider while making the changes.
Disappointing familiarity
The first thing I wrote about South African challenge at the world cup 2019 is about their familiarity with the world cup setup. The very reason was the players like DuPlesis, Amla, Steyn, and Duminy, with the experience of more than one world cup. However, this very lot has been the major disappointment for the South African cricket team.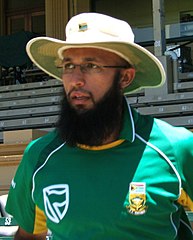 Amla and Duminy's struggle to make an impact even in a single match was bemusing. That shifted the responsibility of scoring runs on DeKock, DuPlesis, and VanderDussen. No wonder they were overburdened. Being a skipper though, DuPlesis was expected to lead from the front to take up this challenge. But even he disappointed.
Dale Steyn's body couldn't bear the rigorous of international cricket even for a couple of games. Proteas' bowling mainstay disappointed more than anyone else. The message came across as if either he does not know his body or his body is not fit enough to take international cricket's rigorous.
Instill Fresh Legs
Indications are clear. Some of the old war horses are past their prime, and they should be put aside from the battleground. If not DuPlesis, Amla and Duminy should not be part of a South African cricket ODI team anymore. Instead, give a long run to some of the guys who've proven them in the domestic circuit. Give them the confidence of playing at least 20-25 matches, and groom them.
Steyn Theory
If Steyn is willing to play for a couple of years more, ask him to choose a format. This way, he'll be able to give his body enough rest between the tournaments. However, it also remains a challenge that he does not go ABD way – pick and chose the matches he wants to play. Overall, his is a fragile case, which needs to be handled carefully for a win-win situation.
Change of Guard
As they say, "A skipper is as good as his team". Could that be said about Faf? Well, why not? This entire tournament, Proteas' body language hasn't been too enthusiastic. It looked as if they are here to play, but not to compete. And these are the clear signs that Faf was not able to instill the confidence and belief in the team. And he has a past of blaming external parameters more than internal retrospection for bad performances.
With age factor, DuPlesis may have been playing his last world cup. Considering that he may not play 2023 edition, it's a time to do 2003, when South African cricket team was given a young leader like Graeme Smith. Bring a young leader, give him the confidence and groom him for the long run.
Though Aiden Markram is a talked about option, he's struggling to keep his place in the side. In such a scenario, the best one comes across the mind is Quinton DeKock. He is the one across the formats and putting in consistent performances. Give him a chance.
Visionary Changes
During this overhauling, Cricket South Africa must keep two visions:
Short term focus on 2020 T20 world cup in Australia
Long term focus of 2023 world cup in India