A total of six losses in just seven games, designated captain benched and every single player tried. It's all dark and stormy for the Sunrisers Hyderabad. In this blog, we have tried to figure out if they can turn their fortunes someway, somehow. Here are few points which may work as change agents to turn around their fortunes.
Let's Debug the Key Points
Addressing Manish's struggles
Senior batsman Manish Pandey failed to please the fans and team when he failed to make his team cross the line with a questionable intent. Even though he is averaging 48, it is his strike rate of 124 which lets his team down more often than not. Playing in the middle order, Pandey struggles to score quickly against the spinners. Alarmingly, his career strike rate against them falls to just 113. This probably makes him unsuitable for his current role.

Digging deeper into Pandey's numbers, one can observe that he shines in the powerplay. Over the last three seasons, he is consistently striking at over 150 in the initial overs of the inning. It's in the team's best interest to give him one of the opening slots. Not only does this fixes the issue of Pandey being a liability for the team, but this also lets them fix their second issue.
More from IPL2021: Turnaround Tactics for Punjab Kings in the Second Phase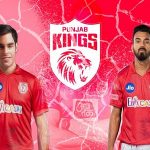 Change Agents for too many Marquees at the top
In the top four, all of Sunrisers' top batsmen- namely David Warner, Manish Pandey, Jonny Bairstow, and Kane Williamson bat. Three of them are overseas and there is an acute shortage of quality Indian players in the team as none of Shankar, Abhishek Sharma, and Virat Singh are proven match winners. Without weakening the top order, It's not possible to play their lower-middle order options of Nabi and Holder either.
More from IPL2021: Key Points for KKR's Turnaround in IPL2021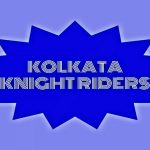 The best possible change agent for this trouble is to expand the top order and make someone from the top bat a little down the order. Manish moving to the opening slot opens up this opportunity as Bairstow is now available to do the other job. As much as I dislike the idea of making arguably one of the best current white-ball opener move down, it seems necessary from the team's perspective.
Suggested batting order: Warner, Pandey, Indian batter*, Williamson, Bairstow, Samad, Rashid followed by four bowlers.
* Indian batter can be anyone among Priyam Garg, Virat Singh, Vijay Shankar, etc.
Change Agents for Shocked and disappointed Warner
Surprisingly, SRH dropped their skipper and arguably one of the most successful IPL batsman David Warner to create a spot for an Overseas middle-order batsman. SRH possibly made a move to address its middle-order woes considering Warner was not striking the ball like he used to. However, he was in sublime form in International cricket coming into the IPL 2021. He dominated the Indian bowlers just a month before in the home series.
The change agents here could be a couple:
1) team management can make him aware of what they want from him.
2) To keep him in a good space of mind and allow his natural ability to flourish.
In the 2020 edition, he went through the same in the early phases of the season, but started playing his natural game and led SRH to another playoff later. Not believing that he can repeat what he did last time and getting rid of him seems pretty absurd. Maybe there are things we can't see from outside.
Anyways, moving ahead It'll be in everyone's interest if Warner gets back where he belongs, gets that captaincy back, and plays as aggressively as ever.
Conclusion
The SRH needs to win all their remaining matches to confirm their place in PlayOffs. Winning seven out of as many games will be a tough ask though. There is not much they can do with replacements as their issues are more with their Indian resources. It will be a huge challenge for whoever captains them ahead as it will take something miraculous to change their fate. However, nothing is impossible in the game of cricket.
What do you guys think?
It will be great to hear from you guys. Do write to us in the comments section. If you're on Twitter, you can write to us at @CricBloggers or directly to me at @Mihrpsah.