As the news of Unmukt Chand – India's 2021 U19 world cup winning captain – retiring from Indian cricket and joining Minor League Cricket in the US broke out yesterday, I gave a bit of thought about putting it into context. In the process, I realized that he is not the first one, Smit Patel – his team-mate from the U19 world cup days – made a similar move earlier this year. This blog is about the thoughts of putting such moves in the context and predicting the future of such cricketers.
Unmukt Chand: A First-Class Regular
This all started when I received a reply from one of the Cricket Bloggers writer Nimesh Patel about my tweet earlier on the subject. In reply, I wrote a thread that kind of with the same context. Here is the link in case you want to read it:
Yeap… Avg. first-class cricketers do make decent money now… However, the ambitions of playing international as well as handling by the boards are the subjects that will drive a lot of these young cricketers elsewhere…

— Cricket Bloggers (@CricBloggers) August 14, 2021
Unmukt Chand is more than a decent first-class player. You can easily guess that with his records of winning the U19 world cup and away series with India A after that. Until recently, he was a Delhi regular in first-class cricket as well. As suggested above, even average first-class cricketers make decent money in India. So, that wasn't an issue for someone like Unmukt.
So, what propelled him to move to play in some other country? There possibly could be two reasons: 1. Ambition to play at the international level, and 2. Mismanagement by DDCA. Let's peek into both:
1. Ambition to play at International Level:
The one who won the U19 coveted prize will always have the hunger to play at the highest level as a professional cricketer. For the first couple of years after the win, he even looked on his way, but his career started fading beyond that. If we believe others, the major reason behind the lacklusterness is his mismanagement by DDCA, but that's for the later part of this blog.
Read More: Break  – Break: Indication of change in the world cricket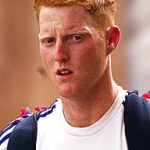 If a player of his caliber gets another shot at international, he is bound to take it. In fact, USA cricket also boosts its own setup by inviting him to play for them. So, he had two roles to play, and he was never going to deny it.
2. Mismanagement by DDCA
DDCA (Delhi District Cricket Association) has always been in the news for various reasons relating to management. In fact, various other players have accused the management of mishandling the players. If we go by the sources, Unmukt Chand has also been a victim of the same system. In such circumstances, the wise players would rather look to quietly move away than playing the waiting game. I feel that Unmukt may have taken the same path.
Indication of future
As mentioned earlier in this blog, Unmukt Chand is not the first player from India. Even Smit Patel made a similar move earlier this year. In fact, there are a couple banned – for bio-bubble breach in England – Sri Lankan players are considering the same move. With franchise cricket taking the guard across the world, such movement of full-member nation players (to the associate ones and new entrants) shall become a regular affair in the coming years. Since this is a win-win deal for both, I don't see it being wrong as well.
What are your thoughts on Unmukt Chand's move, and this becoming a norm in the future? Share with us in the comments section or my Twitter handle @CricBloggers.