It's a never-ending story of relentless support, endless hope, resolute loyalty, unmatched enthusiasm, setbacks, and an unfortunate destiny. After all, it's a tale of RCB fans, team, and IPL trophy, which they are desperate to put an end to. In IPL 14, after a depressing loss in Eliminator, RCB fans are once again ready to cheer them next year with the same hope of 'ee sala cup namde'. But before that, in this blog, we are retrospecting the efforts of RCB at IPL2021, so as to come good next year.
What went well for RCB at IPL2021?
The IPL2021 season started off with 4 consecutive wins for the Bangalore franchise. In the UAE leg, they won 4 matches out of 7 to seal a playoff spot. In fact, they missed the top 2 spots merely on the basis of the net run rate difference. Overall, they performed well in the league stage to win 9 out of 14 games.  Here are the positives of RCB this year:
1. Resurgence of Maxwell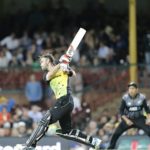 After a poor IPL2020, Maxwell has resurrected himself in this edition of IPL. He has smashed 6 fifty+ scores which are equal to the rest of his IPL career. He played most of the innings at 4 this year and scored a total of 513 runs at an average of 43 and SR of 144. Often, this franchise is known to be over-dependent on Virat and AB De Villiers. However, with the emergence of Maxwell, the case was not the same anymore.
2. Chahal among wickets
He has been one of the consistent performers for RCB with the ball. Though he struggled in the Indian leg, he was back in his job In the UAE leg. He picked up 14 wickets with an outstanding economy of 6.13.
Read More: RCB vs CSK: RCB's fightback plan against CSK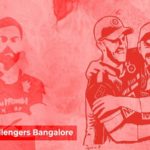 3. Harshal and Siraj duo
The rise from Harshal Patel to Purple Patel is an amazing story. He is now the joint highest wicket-taker in a single IPL season, with 32 wickets. With his slower deliveries and yorkers, he kept providing crucial breakthroughs to RCB. On the other hand, Siraj might not have enough wickets under his belt to justify his impact on the game but the RCB pacer bowled his heart out. He bowled in the Powerplay, middle overs, and death overs with an economy of just 6.7.
4. Uncapped players at their best
The biggest Positive for RCB was uncapped players standing up at crucial moments. Apart from Harsha Patel's 32 wickets, below moments stood out:
Shabaz's game-changing over against Surisers Hyderabad and Rajasthan Royals
Srikar Bharat's innings against Delhi Capitals, and especially that 6 on the last ball
All of them overshadowed big names whenever they got the opportunity
What did not go well?
1. No.3 doldrum
Though Srikar Bharat played well at 3 for RCB, the team run rate was 6.8 whenever Srikar played with Virat or Devdutt. Perhaps, because all of them had a similar kind of approach.
Read More: Two-Phase IPL – Let's think Unthinkable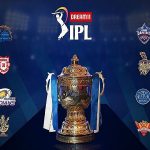 2. Lower Middle Order
After AB de Villiers, there was no batsman who could take away the game from the opposition. Definitely, they lacked a prominent batter at 6.
3. Foreign Pacer
RCB tried Jamieson and Garton as the third pacer. Both of them proved to be expensive in the powerplay. It might be the reason for having only 2 wickets in the powerplay in the UAE leg. Garton played 5 matches and took 3 wickets with an economy of 9.
What next?
Mega Auction for IPL2022 is around the corner to give RCB an opportunity to rebuild the team. Let's look at the players RCB can hunt for the next few years:
1. KL Rahul
Base on the Reports, KL Rahul is parting ways with Punjab Kings after IPL2021. If that's true, then RCB must look to include him at any cost. He brings up everything that RCB requires- a captain, a wicketkeeper, and do we even need to write about KL the batsman?
2. Ishan/Pooran
Both of them are attacking left-handed batsmen and can keep the wickets if required. RCB might look to pick one of them especially if they don't get Rahul. Though the Pooran's form has been a bit of a concern this season, it won't remain that way for too long.
3. Foreign Pacer
As discussed earlier, a quality foreign pacer has been a requirement of this franchise for a long time. In a mega auction, they can target a few of them, especially Rabada or Nortje if Delhi Capitals release one of them.
4. Lower Order
At 6, A team requisite an attacking batsman who can bowl a few overs. RCB is known as a top-heavy side. However, no.6 is a crucial position for winning a tournament. They can get Marcus Stoinis back if he's available in the auction.

This was the last season as full-time captain of RCB for one of the greats, Virat Kohli. A search for a new leader is the next big thing for this franchise. Hopefully, RCB covers all their bases in the coming auction. Hopefully, they put an end to this neverending tale of RCB fans and IPL trophy.
What do you think about RCB at IPL2021?
What do you think went well for RCB, and did not go well? Do share your views in the comments section. You can also tag us at our Twitter and Instagram handles and share your views, or write us directly to me at my Twitter handle Sahil.