In this blog, I am not going to review what happened in South Africa. The reasons for the loss are very apparent and much has been spoken by many. There's nothing new I have to add to the debate, so let's look ahead to the Sri Lanka series and beyond.

To me, the Sri Lanka series is ideal to ring the changes and give players opportunities to not only play but also gain experience. Pitches should be prepared to allow batsmen to score runs because we have the bowlers to win test matches, especially at home.
Read More: Resilient Bangladesh – Encouraging signs for Test Cricket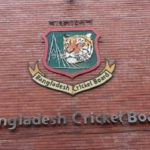 Here is my take on the team combination. In India, it has become Vogue to play 5 bowlers, 3 of them being spinners. India has the 2 best spinners in the world in Ashwin and Jadeja. I would argue why do they need a 3rd. If you play Shami and Bumrah with them, all bases are covered. These four bowlers should be enough to tackle the current Sri Lankan batting.
My XI for the first test of the Sri Lanka series
Rohit Sharma
Prithvi Shaw
KL Rahul
Virat Kohli
Shubman Gill/ Shreyas Iyer
Hanuma Vihari
Rishabh Pant
Ravindra Jadeja
Ravi Ashwin
Mohd Shami
Jasprit Bumrah
This would be a bold lineup in my opinion but should ensure a win against Sri Lanka and also give vital experience to our batsmen who did not have the opportunity.
Rationals behind the Proposed Lineup
Openers
Let's start with the openers. Sharma and Rahul are the incumbents, however, they have only ever opened together in the away series against England. There is no doubt they have done well but I wouldn't call it a partnership that is embedded. There is little doubt that Shaw will eventually make the opening berth his own, I would like to see that process accelerated as he would benefit hugely from having Rohit at the other end. It will also allow him to play his natural aggressive game. From the past two series, KL is showing the signs of hitting his prime in all formats. He has a good technique, knows where his off-stump is, and most importantly has gears to his game. He knows when to soak the pressure and when to attach and is adept at doing both.
Read More: Cricket After 15 Years – A Passion of a Cricket Fan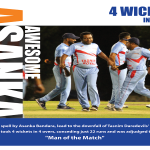 Middle-Order
I have Gill or Iyer at 5 for this time I think Gill will eventually replace Kohli at 4. I'm inclined to give the number 5 to Iyer at this point because there has to be some reward for such a magnificent debut. We cannot afford to have another Karun Nair situation where performance is not rewarded.

Vihari is at 6 because he has put in those hard yards to make the place his own. Be it Ranji runs, 'A" tours, filling in for injuries, he has done more than enough. He deserves an extended run. He's shown fight and spirit when in Australia to see off the draw in Sydney. His injuries have been unfortunate. I personally feel too that he was completely mishandled by the management. To send him to the A tour and only pick him as an injury replacement in the second test was not justice to his hard work.
Bowling Department
I'm going in with four bowlers at home because they will be enough to win the game. Batting has been the weakness for two years and it needs addressing if India is to win in South Africa and New Zealand. The only way to improve the batting is to give as many opportunities as possible. Away from home, the team will always pick the 5th bowler and that is fine. However, picking the extra batter at home means there is a player on the bench who is ready to come in the first 11 and is not a novice at the test level. Using home series to develop the batting order is what is needed now. Also, I don't see value in picking a third spinner as nobody in the current crop would add variety to the spin department.
What are your thoughts?
What are your thoughts on the Indian team for Sri Lanka Series? Please share your views in the comments section, or write us at our Twitter and Instagram handle. Do share our page with other cricket enthusiasts. You can also write directly to me at Nimesh Patel.