In the first blog of the IPL Auction Strategy series, we analyzed the IPL 2022 Mega Auction and the auction strategy for RCB. We hope that you not just enjoyed, but shared your strategies with us too. This is the second blog of the series, consisting of the IPL auction strategy for two former IPL winning teams – Kolkata Knight Riders and Mumbai Indians.
---
Kolkata Knight Riders
Retentions
ANDRE RUSSELL – INR 12 Cr
VENKATESH IYER – INR 8 Cr
VARUN CHAKRAVARTHY – INR 8 Cr
SUNIL NARINE – INR 6 Cr
PURSE REMAINING – INR 48 Cr
Overview
KKR was one of the few sides in 2018 that invested heavily in a lot of young U19 talent. The decision gave mixed results, with them missing qualification due to inferior NRR on a couple of occasions but ending as runners-up in the previous edition. A change in captaincy midway in the 2020 season bore fruits in the second half of the 2021 season, as the team played the FEARLESS brand of cricket McCullum and Morgan desired of them. The decision to not retain the captain who turned their fortunes around was shocking; however, they secured their core before the mega auction.
Read More: Is It Time to handover CSK Captaincy?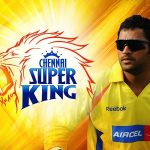 Strengths
KKR's success was always a direct indicator of how well their lower middle order performed. The form of Russell and Karthik often dictated their fortunes. The mix of a wicket-taker in Varun Chakravarthy and a miserly ever so consistent Sunil Narine made their bowling very potent.
Weaknesses
KKR invested heavily on a young top order, which, unfortunately for them, underperformed for a major portion of 4 years. Russell's injury concerns were a constant headache to the physios and support staff. The lack of experience in their highly talented young Indian pace factory too pinched them more often than they expected.
Potential Buys
I have a gut feeling that KKR would go for Eoin Morgan in the auction and give the McCullum-Morgan duo a few more years to build a new franchise culture. They would target an experienced pacer who would potentially lead the bowling attack, probably a Trent Boult, Kagiso Rabada, or repurchase of Pat Cummins.
This leaves them room to fill their batting lineup with Indian talent. Depending on the purse available, they would want to repurchase any one of Rahul Tripathi or Nitish Rana, who were instrumental in their runner-up finish last season. Ishan Kishan could be someone they would like to go after, who gives them a keeping option and a regular Indian top-order batsman if they decide not to bid for Dinesh Karthik.
---
Note: For a better reading experience, we have made it a multi-blog series. This is the second blog of the series. Here is the first blog of this series. The next part of this blog will be released in a few hours. Stay tuned…
---
Mumbai Indians
Retentions
ROHIT SHARMA – INR 16 Cr
JASPRIT BUMRAH – INR 12 Cr
SURYA KUMAR YADAV – INR 8 Cr
KIERON POLLARD – INR 6 Cr
PURSE REMAINING: 48cr
Overview
Mumbai Indians, the team that so dearly would want to continue with the same team for the next 100 years. This unit was arguably the strongest T20 team to have ever played. Four retentions were always going to be a headache for this franchise; however, they made the tough calls. They would have dearly wanted to end 2021 on a high, but unfortunately, that was not meant to be. Being strong believers of franchise loyalty, it won't be a surprise to see them going hammer and tongs to buy back their players.
Strengths
Oh, dear Lord, where do I even start? Stable international level opening pair, firm Indian middle order, Pandya -Pollard-Pandya, bowlers who were equally good with the new ball, and at the death, they had all the boxes ticked in BOLD. Above all this, an equally equipped bench to counter any injury concerns, the list goes on and on.
Weaknesses
If I were to nitpick, the dipping form of Krunal Pandya and Rahul Chahar, along with Hardik Pandya not bowling regularly, did make them a little fragile. Ishan Kishan, was not the most consistent middle-order batsman, thus leaving the onus of setting up and finishing games too often on Kieron Pollard.
Potential Buys
Mumbai Indians will be looking at someone like Nicholas Pooran or Jonny Bairstow if they cannot purchase Quinton De Kock back. They would also be interested in Yuzvendra Chahal to acquire a wicket-taking leg spinner. It would be difficult to emulate the Indian middle order they possessed last four seasons, so they would eagerly want to buy back as many of their players as the purse permits. Lockie Ferguson or Kagiso Rabada might be considered a replacement if they do not repurchase Trent Boult.
What is your IPL Auction Strategy for KKR and MI?
What is your IPL Auction Strategy for KKR and MI? Do share and comment in the comments section. You can also write us on our Twitter and Instagram handles. And reach to me directly at my Twitter handle Ishan Bhattacharya. Please do not forget to share this blog with other cricket fans.
---