This is the easiest time to be the No.1 team in test cricket, in the history of this format. This was a statement put out by Harsha Bhogle. It may have been perceived as Controversial and sensational but in my view, it is starkly true. I have not followed cricket for nearly as long as Harsha. However, from what I have watched – since the mid-1990s – I have not seen the current scenario before.
In this video that Harsha tweeted on 26th Jan, he shared a bit more details about his earlier view, which many hyped as sensationalism.
An observation I made on #TheFinalWord podcast about this being the best time to be no 1 has led to some discussion. This is my point of view. As always, your civil views are welcome. Happy to hear. pic.twitter.com/bgKNLC3Aiz

— Harsha Bhogle (@bhogleharsha) January 26, 2022
The Status-quo for No.1 Team in the Test Cricket
In the status-quo, there is no outstanding, exemplary team. In my opinion, there are three teams that are playing at a similar level; India, Australia, and New Zealand. A further three in various stages of rebuilding and developments are South Africa, England, and Pakistan. Then there are the other nations who seem way off the pace like the West Indies, Bangladesh, and Sri Lanka. Bangladesh beating New Zealand in a test match is merely an anomaly or the exception or a major upset that proves the role.
The Analysis
Let's analyze this statement and why I feel Harsha is spot on. There were many who disagreed with the view because test cricket is as exciting now as it's ever been. There is no doubt about that but the question is of India, Australia, and New Zealand. Why isn't there a stand-out team in all conditions? India at the moment is seen as the best team but they lost convincingly in South Africa and lost the WTC to New Zealand. New Zealand themselves seem to be confined to playing two-match series against all oppositions. Then you have the table-toppers Australia who have refused to play away tests for nearly 3 years but are happy for players to pitch up at the IPL or pursue English county cricket deals.
Read More: DRS Distraction – What's your view?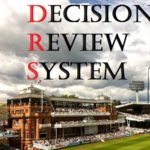 A focus area missing for No.1 Team in Test Cricket
Through the 1990s and 2000s, there was a dominant Australian side under Taylor, Waugh and then Pointing. However, there were competitive sides in South Africa, Pakistan, and India pushing them hard in home conditions. England then emerged at the turn of the millennium to turn into genuine challengers. This was a sustained challenge. They were the best test team for a brief period but that challenge has withered away in dramatic fashion in the past few years.
For me, there is one dominating reason for no overwhelmingly outstanding team in test cricket at this point. In a word – Batting. Let's look at a few names and teams from three previous eras: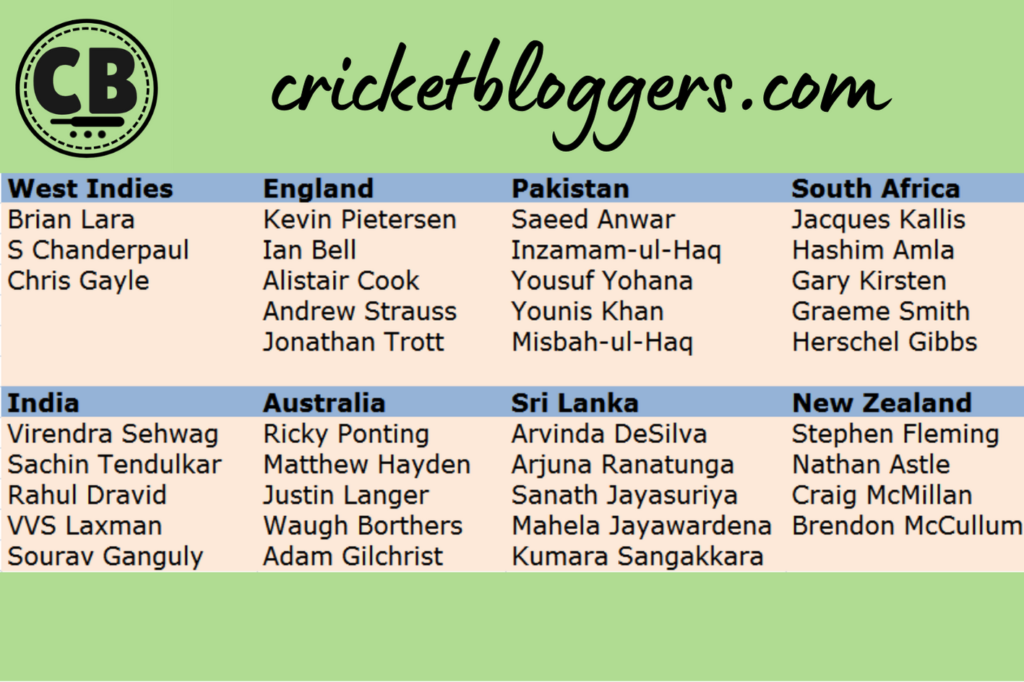 These batsmen all played either in the same era or a few years apart. This was the caliber of batting lineups the teams had and what the others had to bowl of. Let's take the names of standout batters playing today: Kohli, Williamson, Smith, Root, Labuchagne, Sharma, Azam…. here is where our struggle starts to name the players.
Bowling – As Potent as Earlier
The bowling attacks of the contemporary teams are as balanced and potent as they have ever been. Every team now has a solid bowling lineup for their home conditions at least. India and Pakistan seem to be the only ones that have a bowling attack for all conditions. Australia's attack will be seen when they date to play a game away from Australia this year, so it's an unknown at least at this point. Having said that if you were to pick a team from players say from 2000 till now which bowlers playing now would replace McGrath, Donald, and Akram in the quick department and which spinners would replace Murali and Warne?

The question however is not of eras. It is about what the teams require to become the No.1 Team in Test Cricket. Right now that position is up for grab. The analysis suggests that the teams need to produce a good consistent batting lineup to be on top. I am not asserting that a team needs an authoritative batting lineup like the previous Indian or Australian one. It will only take a side to produce consistent scores to ensure they dominate the teams.
Potentials Candidates to No.1 Team in Test Cricket
India seems to be the closest to that as they have established players but need to now make books decisions regarding at least 2 positions but had they scored 100 more runs in the 2nd or 3rd test they would probably have won the series 2-1 and not lost the series 2-1. Of the teams playing consistent test cricket, England has seen the furthest away in the batting department. Unfortunately, there doesn't seem to be a fix for them at the moment. Previously a team had to not only compete with Australia but surpass them convincingly to take the crown of dominance from them. Make no mistake the vacancy to dominate test cricket is there for the taking.
What do you think?
Do you have more basics of the IPL 2022 Mega Auction to share? Please mention it in the comments section, or write us at our Twitter and Instagram handle. Do share our page with other cricket enthusiasts. You can also write directly to me at Nimesh Patel.
---