The first sight of India's squad for the T20I and ODI series against the West Indies was satisfying to me. There could have been a few more changes too. However, the upshot of the horrific series loss against South Africa, fortunately, rectified numerous selection dilemmas for the home series against West Indies. In the recent past, we have already questioned the selection process – Indian Selectors: It all starts from here. However, with the addition of a few young players, there seemed an endeavor to work onto the shortcomings which we would discuss further in this blog. 
The Crack to have effective spinners
Ravi Bishnoi, the spinner from the 2020 Under-19 batch got his maiden national call-up. His selection seems to be an effort to solve India's leg-spin conundrum, with Chahal not being at his best. Moreover, the comeback of Axar in T20I and Sundar after an injury certainly strengthened the spin bowling and allrounder department. Sundar – technically a sound batter – is capable of playing at 7 in ODI. However, there can be a dilemma about his place in the XI, considering that his attacking bowling ability is not clear in 50 over format.
Read More: Hardik Pandya & 3 Recommended Backups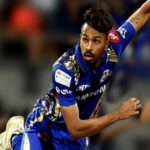 Another notable selection is Kulcha's ODI return. The management definitely likes to resurrect the impact Kulcha had whenever they played. Based on their bowling partnership in the past, Kuldeep and Chahal had to play together. The variety they bring to the table, the backing of Kuldeep at least for a couple of series is reasonable to me. 
The Quest for Batting Allrounders
Apparently, there has been chaos around the 6th bowling option and the balance of the Indian team. The obsession of fast bowling allrounder and the 6th bowling option compelled the management to try out Venkatesh at 6, not his preferred position. Venkatesh; dropped just after a series where he certainly didn't get many opportunities, is a questionable selection. However, with the selection of Deepak Hooda – mainly a middle-order batter who can bowl, the selection due to the consequence of obsession, apparently is in the right direction. Moreover, Venkatesh Iyer has retained his position in T20Is. If Deepak performs well with the bat and bowl, who knows he could be paired with Hardik or Venkatesh to bowl the quota of 5th bowler.
The Fast Bowling Core 
Bumrah and Shami are rested. So, Md. Siraj and Avesh Khan had got those opportunities to seal their rightly deserved chances. Apart from them, Harshal, Deepak and Shardul have important roles to play. Moreover, Bhuvneshwar Kumar is dropped from ODI's which is another fair decision.
Clarity about the Injuries
More often than not, we acquaint ourselves with the injuries of the players through the 'sources'. This time around though, BCCI has clearly called out a list of players missing due to injury. This is the first step in the right direction in an effort to create transparency. 
Jasprit Bumrah, Mohd. Shami have been rested from the series.
KL Rahul will be available from 2nd ODI onwards.
R Jadeja is undergoing his final stage of recovery post his knee injury and will not be available for the ODIs and T20Is.
Axar Patel will be available for the T20Is.

— BCCI (@BCCI) January 26, 2022
The Decisions for the Second Thought
Definitely, the Selectors have given satisfying calls, however, there are a few areas to be addressed in my opinion.
With the absence of finishers, the outstanding domestic performer – Sharukh Khan – certainly deserved his maiden call.

There isn't any development over Varun Chakravarti and Rahul Chahar who were considered ahead of Chahal in the T20I World Cup.

As mentioned in my tweet, the selectors could have been more specific and precise with their picks. They could have easily lightened the squad size with that.
With all talk around India's series defeat, a genuine question – Do we even require a 19 member squad for a 3 match series? Infact, after having a big squad, we haven't had any proper No.7 player and a left arm spinner. And Was as many as 7 pacers needed for a 3 match series ?

— Sahil (@imraj_sahil) January 24, 2022
For instance, there are as many as 5 spinners (including Hooda) in the ODI squad. Will everyone get a fair number of chances? With Kuldeep making a comeback, Shouldn't Ravi Bishnoi be tried only in T20Is? It would have given Kulcha decent chances to prove their case again.
However, this time around with a few good decisions, the selection indeed is justified. 
T20I squad: Rohit Sharma(Capt), KL Rahul (VC), Ishan Kishan, Virat Kohli, Shreyas Iyer, Surya Kumar Yadav, Rishabh Pant (wk), Venkatesh Iyer, Deepak Chahar, Shardul Thakur, Ravi Bishnoi, Axar Patel, Yuzvendra Chahal, Washington Sundar, Mohd. Siraj, Bhuvneshwar, Avesh Khan, Harshal Patel
ODI squad: Rohit Sharma (Capt), KL Rahul (VC), Ruturaj Gaikwad, Shikhar, Virat Kohli, Surya Kumar Yadav, Shreyas Iyer, Deepak Hooda, Rishabh Pant (wk), D Chahar, Shardul Thakur, Y Chahal, Kuldeep Yadav, Washington Sundar, Ravi Bishnoi, Mohd. Siraj, Prasidh Krishna, Avesh Khan
What are your thoughts?
What are your thoughts about India's squad against West Indies for the 3-game each white-ball series? Do share with us in the comments section, or write us on our Twitter and Instagram handle. You can write to me directly at Sahil Raj.