As the year 2019 is coming to an end, it is time to review some of the best and worst events of the year. The Cricketbloggers.com reviewed the year 2019 to sum it up all. In this edition of the "Top Five" series, let us review the top five test batting performances of the year.
1. Ben Stokes – 135* against Australia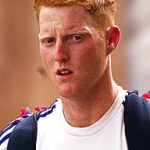 You've just won a world cup for your team by playing a gem of an inning. You are now playing an Ashes test match against your archrivals Australia on your home soil. Into the third test match, you are already 1-0 down in the series. Your team has lost all wickets but the last one with 73 runs to win. What do you do? You follow up your world cup final inning with an even audacious inning to take your team across the line if you are Ben Stokes. This inning of Ben Stokes shouldn't just be on top of this list, but even in the list of all-time great innings. If you do it once, you are a nerd. But if you do it repeatedly, you are a champion. This was an innings of a champion who has nerves of still. Not just at the test level, but should be on top of the list of all formats.
2. Kusal Parera – 153* against SouthAfrica
Even before Ben Stokes played a crucial inning against England at Headingley, Kusal Perera had already established a landmark. This time, it was in South Africa against hosts. The situation was the same as Ben Stokes faced, but bowling attack and conditions were even more hostile. Unlike South Africa, Perera didn't have the support of the home crowd. He achieved the feat in the away test match, where Sri Lanka hadn't win too much. But, he showed the guts and kept the bowlers at bay to score well-compiled 153 to take his team across the line. Very few had given the chances to Sri Lanka as they toured South Africa. This was a crucial knock in their first-ever series win in South Africa.
3. Steven Smith – 144 & 142 against England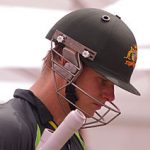 What do you expect from a player who's returning to international cricket after a year? And that too in the first Ashes contest against the new world champions and archrivals England. A century none the less if you are talking about a legend like Steven Smith. And he did what was demanded from him. He scored 144 in the first innings and followed it up with another 142 in the second. To top it up, he followed up these centuries with a double ton in the series' fourth match. In each of his Ashes inning, he looked unconquerable. If you really want to experience what legends are made up of, take some time and watch these innings.
4. David Warner – 335* against Pakistan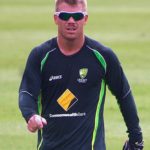 Making his return from the year-long ban for the #Sandpaper saga, David Warner could not make an impact in the Ashes series. However, his past record suggested that he'll come good sooner or later. Subsequently, Australia's team management showed faith in him to open the innings against Pakistan at home. Started the series with a century in the first test, he followed up with a tripe ton in the next. Given the circumstances, this inning was very special in the way he handled it. In spite of the pressure of failure in Ashes, he scored runs at will and grew in confidence.
5. Jack Leach & Vishwa Fernando
Test cricket isn' scoring big hundreds after all, isn't it? It is also about one's physical and mental strength. The format is about "how hard one can concentrate to answer all the questions asked by the opposition bowling attack". It is about handling your nerve in pressure situations and stitching up partnerships. That's exactly what no. 11s Jack Leach & Vishwa Fernando did. They deserve their places in the top five test batting performances of the year.
Jack Leach – 1* against Australia
Jack Leach negotiate 17 deliveries to score a solitary run in the partnership of 76 runs with Ben Stokes to win an all-important ashes game for his team. Time and again, he kept on wiping his glasses. He kept his concentration long and hard. His inning was equally important in the win as much as of Stokes'.
Vishwa Fernando – 6* against South Africa
If Jack Leach negotiated 17 deliveries, Vishwa faced 10 more and scored 5 more runs than him. He stitched a crucial 78 run partnership with Kusal Perera for the last wicket, to beat the Proteas in their home. Though his inning is not as much talked about as of Jack Leach, his is more important than Jack since it came in an away win.
CricketBloggers hope that you liked this read of the top five test batting performances of 2019. Please share your top five test innings of the year 2019 in the comments section.
Stats Credit: espencricinfo.com