Dream 11 IPL 2020, gave the huge kickoff for cricket lovers in India and Indian subcontinents. The world-class players showed their performance and it was a spectacular show for us, Sri Lankans. The most beautiful small island in the Indian ocean is now trying to do a cute punch for those cricket lovers again, with Lanka Premier League.
Colombo Kings, Dambulla Hawks, Galle Gladiators, Jaffna Stallions, and Kandy Tuskers are the teams that will clash for the inaugural LPL 2020 trophy. However,, it will not be a success without your support.
Read More: Passion of a Sri Lankan Cricket Fan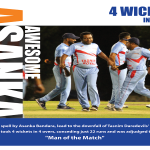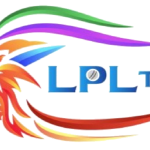 Yes, there are no big players like Pollard, ABD, Kohli, MSD, even  Maiya (Mahela) for showing their master colors. But we wish to see Boss Gayle, Russell, SlingaMalinga, and Boom BoomAfridi with the Sri Lankan cricket stars.

This is a chance for us. My11Circle LPL T20 Sri Lanka will give stimulus for our cricket-loving heart with competitive cricket.
Please join with small Sri Lanka …. 

Lanka Premier League 2020 schedule:
Nov 26, 2020: Colombo Kings v Kandy Tuskers, 2pm GMT
Nov 27, 2020: Jaffna Stallions v Galle Gladiators, 2pm GMT
Nov 28, 2020: Kandy Tuskers v Dambulla Hawks, 10am GMT
Nov 28, 2020: Galle Gladiators v Colombo Kings, 2pm GMT
Nov 30, 2020: Dambulla Hawks v Jaffna Stallions, 10am GMT
Nov 30, 2020: Kandy Tuskers v Galle Gladiators, 2pm GMT
Dec 1, 2020: Colombo Kings v Dambulla Hawks, 10am GMT
Dec 1, 2020: Jaffna Stallions v Kandy Tuskers, 2pm GMT
Dec 3, 2020: Galle Gladiators v Jaffna Stallions, 10am GMT
Dec 3, 2020: Dambulla Hawks v Kandy Tuskers, 2pm GMT
Dec 4, 2020: Colombo Kings v Jaffna Stallions, 2pm GMT
Dec 5, 2020: Dambulla Hawks v Galle Gladiators, 10am GMT
Dec 5, 2020: Kandy Tuskers v Colombo Kings, 2pm GMT
Dec 7, 2020: Colombo Kings v Galle Gladiators, 10am GMT
Dec 7, 2020: Jaffna Stallions v Dambulla Hawks, 2pm GMT
Dec 9, 2020: Kandy Tuskers v Jaffna Stallions, 10am GMT
Dec 9, 2020: Galle Gladiators v Dambulla Hawks, 2pm GMT
Dec 10, 2020: Jaffna Stallions v Colombo Kings, 10am GMT
Dec 10, 2020: Galle Gladiators v Kandy Tuskers, 2pm GMT
Dec 11, 2020: Dambulla Hawks v Colombo Kings, 2pm GMT
Dec 13, 2020: Semi-final 1, 2pm GMT
Dec 14, 2020: Semi-final 2, 2pm GMT
Dec 16, 2020: Final, 2pm GMT